Aloha Friday Photo: Heart Rock Maui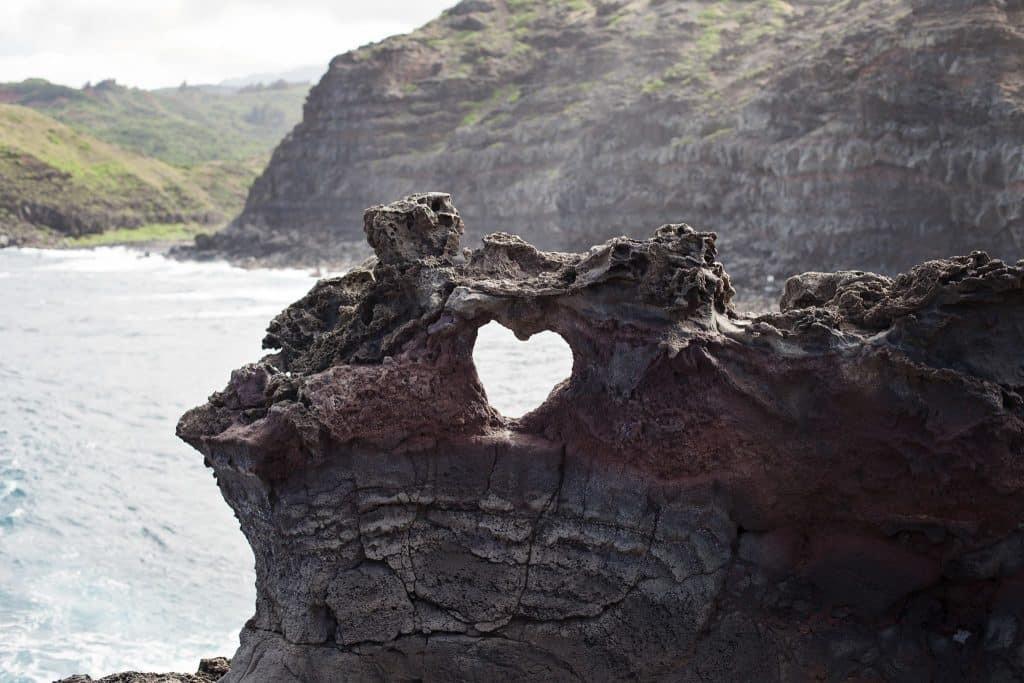 Mahalo to Lisa Seyfried of Nelson, British Columbia for sharing this Aloha Friday Photo. Lisa's photo captures the heart-shaped hole in the lava cliff.
This heart rock is located on the northwest side of Maui near the Nakalele Blowhole. If you go here, please use caution on the trail and keep a very safe distance from the blowhole.
Happy Aloha Friday!