Aloha Friday Photo: Into the Jungle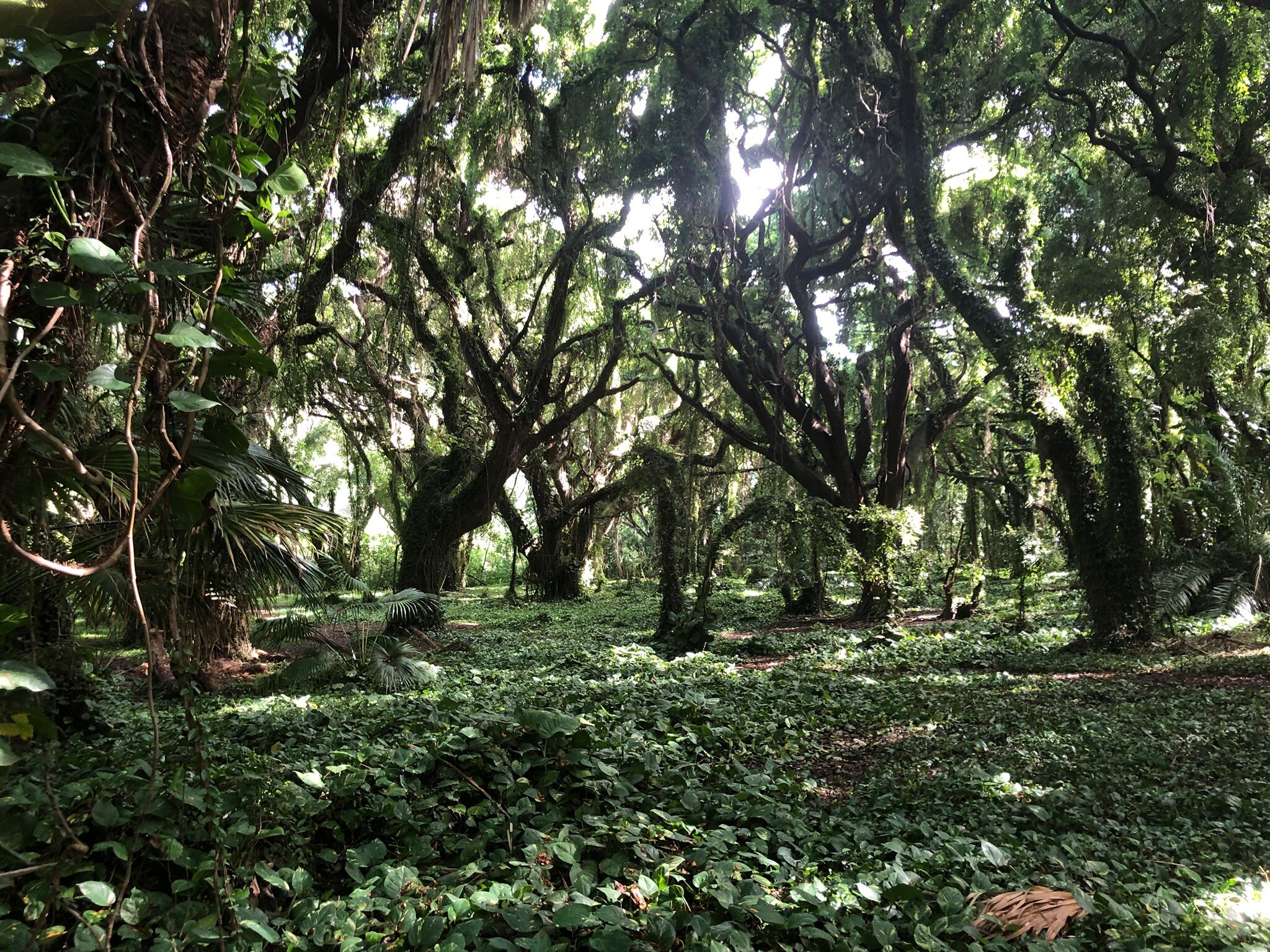 Mahalo to Lanny Wadkins for sharing this Aloha Friday Photo.
Lanny tells us that this photo was taken on the path to beautiful Honolua Bay on Maui. What a neat jungle scene!
—
Brief COVID-19 Update:
Cases numbers continue to spike on Oahu, in particular. Yesterday's numbers were the second highest yet. The Surgeon General has stepped in to offer additional federal support with surge testing.
How much have case numbers climbed? A month ago, on July 27, Hawaii only had a cumulative total of 1,711 cases tracked since the beginning of the pandemic. On August 27, the cumulative total has more than quadrupled to 7,566.
Hawaii's percent of positive cases is quite high, too. Experts want that metric under 5%. Yesterday, the rate in Hawaii was 12.35%, which is well above the national average.
Oahu has gone back to work-from-home, stay-at-home orders by a new emergency proclamation. Beaches, parks and trails are closed. Restaurants may only provide take-out or delivery with no dine-in service.