Aloha Friday Photo: Sunset from Drums of Pacific Luau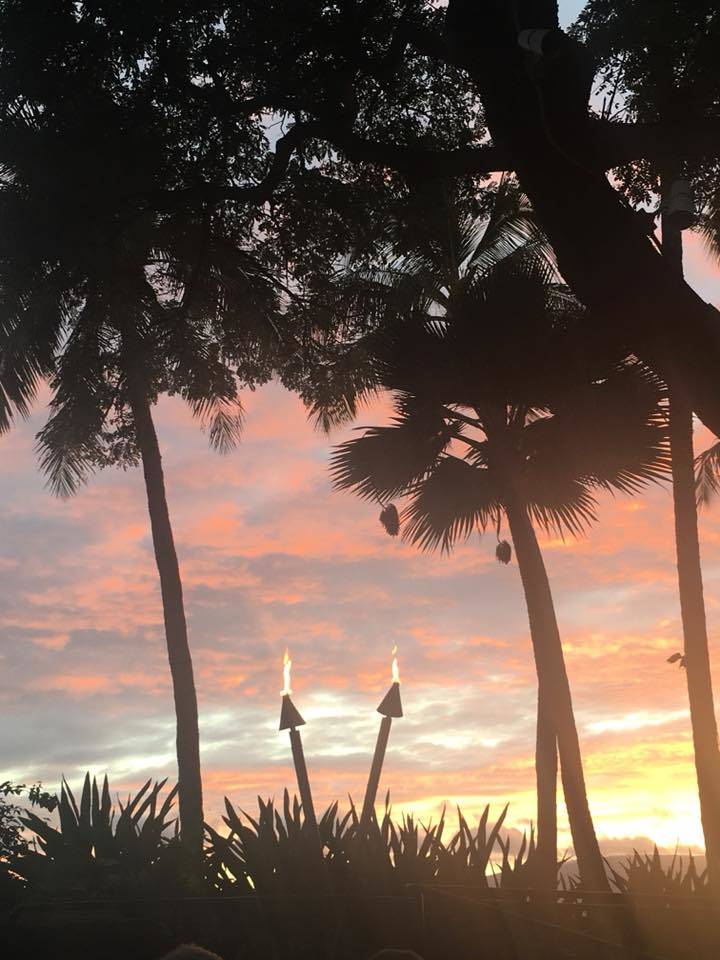 Mahalo to Codi Rothgarn for sharing this lovely Aloha Friday Photo with us. Codi took this shot in February 2018 from the Drums of the Pacific Luau on Maui. It appears that this beautiful scene may have been stealing the show at this moment.
If you are planning to go to a luau on your Hawaii vacation, you might find our article on how to plan and what to expect at a luau to be helpful.
Happy Aloha Friday!