Aloha Friday Photo: Kam Beach Sunset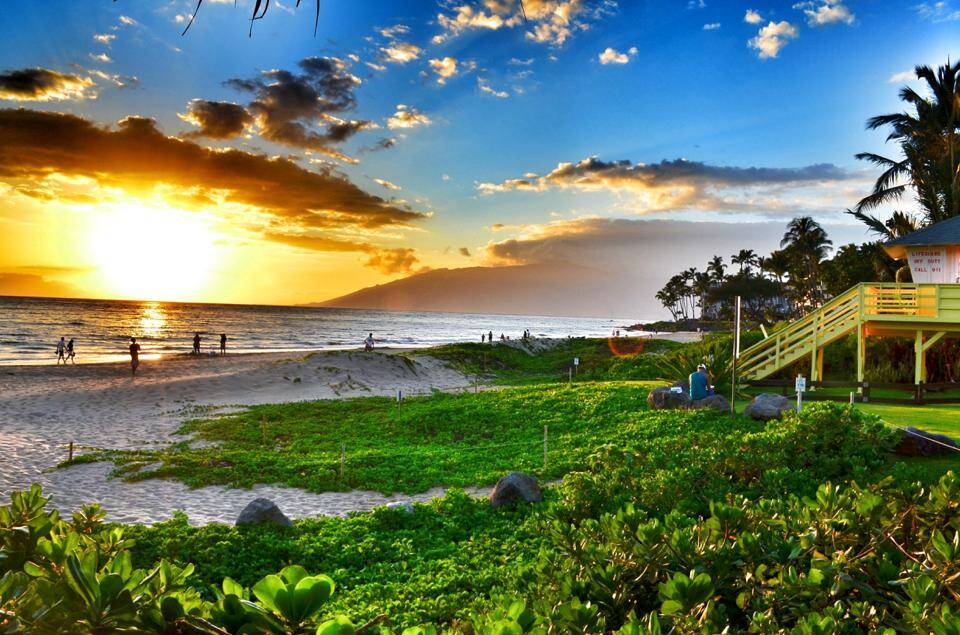 Mahalo to Kal El for sending this vibrant sunset photo to feature on our Aloha Friday Photo series.
Kal took this photo from Kama'ole III Beach, also known as Kam 3, in Kihei on Maui. Kal says that Kam 3 is one of his favorite spots to watch sunset. From this photo, we understand why Kal likes this spot. The golden sun reflecting off the water, view of the West Maui mountain, white sandy beach and luminous greenery all mesh into this scene of pure awesomeness.
Thanks again to Kal for sharing his photo. Happy Aloha Friday!