Aloha Friday Photos: Sunrise above the clouds at Haleakala National Park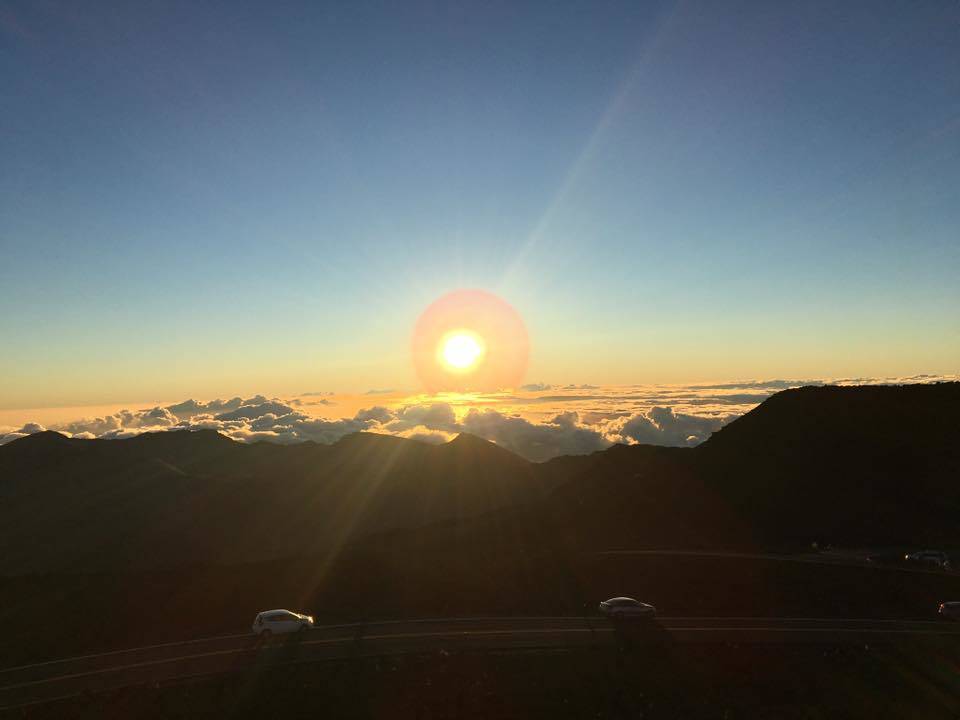 Mahalo to Joseph Fishwick for sharing this sunny photo with us for Aloha Friday Photos. Joseph took this photo from the summit of Haleakala National Park on Maui.
The Hawaiian name Haleakala means house of the sun, so it is very fitting to catch an awe-inspiring sunrise from over 10,000 feet above sea level. If you are going to Maui and you'd like to experience one of these sunrises for yourself, see our Haleakala sunrise tips as well as our Maui vacation itinerary.
Happy Aloha Friday!