Aloha Friday Photo: A sunset suprise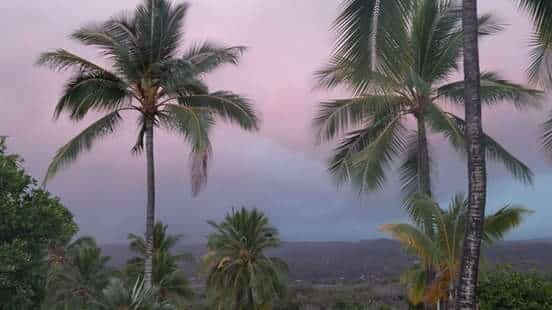 Mahalo to Tiffany Winburn from Hartwell, Georgia for sharing this beautiful photo with us for Aloha Friday Photos. She took this photo near Pu'uhonua O Honaunau National Historical Park which is one of the must-sees sites of a Hawaii (Big) Island vacation.
Tiffany's photo reminds us that the sunset itself is not the only beautiful scene. This photo faces towards the island, with the setting sun and ocean at her back. The pink and blue hues hovering above the mountains are a delightful surprise. So, make sure you look all around you while you're enjoying a Hawaiian sunset. You may find your own unexpected beauty.
Happy Aloha Friday!