Aloha Friday Photo: Evening surfers at Kahanamoku Beach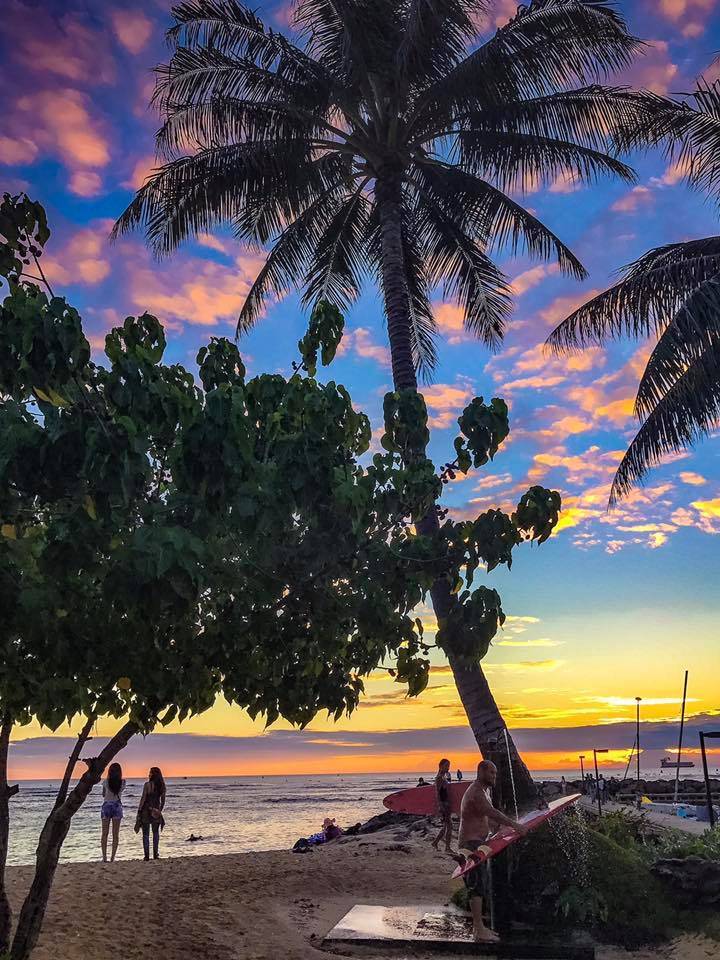 Mahalo to James Grenz for sharing this colorful shot for Aloha Friday Photos.  This photo was taken at the Kahanamoku Beach area of Waikiki.
What an interesting time of day with the surfers coming in from riding the waves while others stand at the water's edge admiring sunset.
Happy Aloha Friday!