Hawaii vacation news & deals: July 26, 2016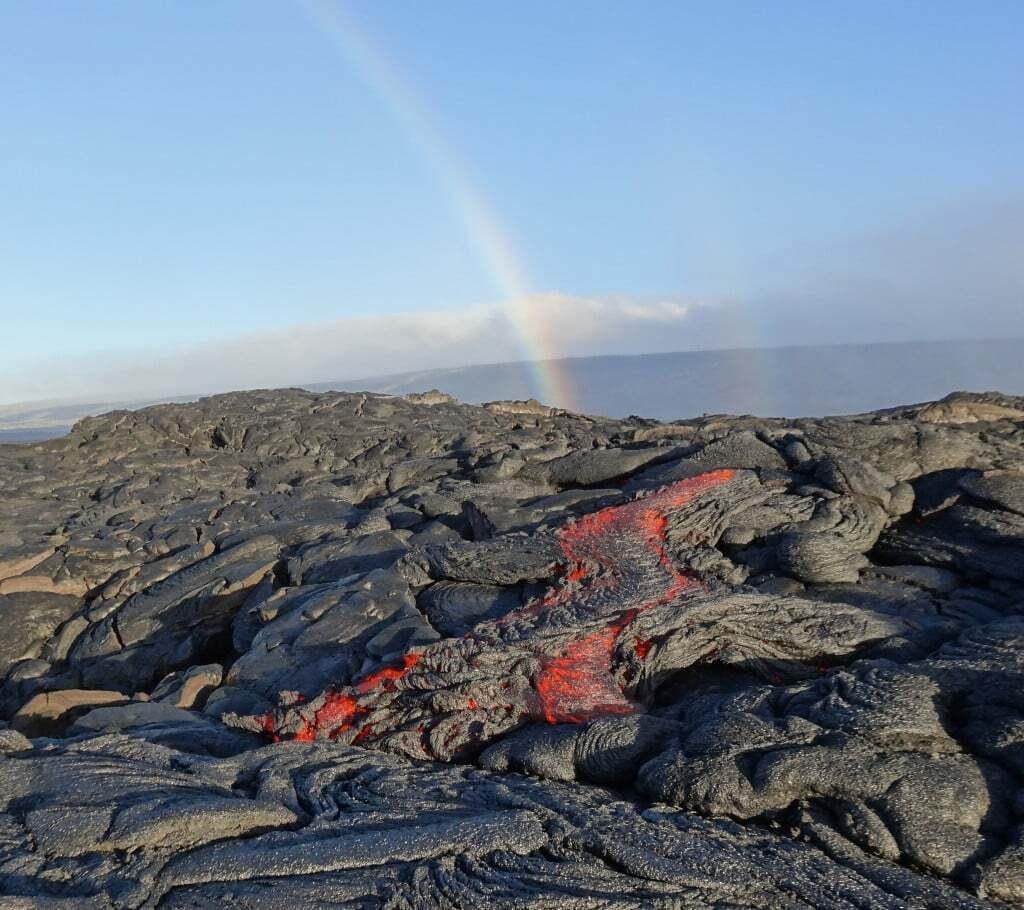 * The current lava flow reached the ocean early this morning according to Lava Ocean Tours! It's always exciting to see lava flow into the ocean and making the Big Island bigger. Here's how visitors can see the active lava:
Visitors can hike from either Hawaii Volcanoes National Park (roughly a 10 to 12-mile roundtrip hike) or from the Hawaii County lava viewing area (roughly a 6-mile roundtrip hike) to get a closer view of the active lava. There are some companies who provide guided hikes. The national park has lava hiking safety video with some useful information, though I believe the water recommendation is understated in the video.
A boat tour is perhaps one of the easiest ways to see lava up close, but it is often a rocky ride and challenging for people who are prone to seasickness. That being said, a friend who is prone to seasickness went out with Lava Ocean Tours a few years ago and even though she got sick, she said that seeing the lava pour into the ocean was amazing.
Helicopter tours out of Hilo provide aerial tours to the volcano activity.
* If you are a member of Costco, check out the nearly "all-inclusive" deal they have for the Hilton Waikoloa Village on Hawaii (Big) Island starting at $1,079 per person for five nights. The deal includes car, room, breakfast, drinks, three-course dinners and more.
* Vistana Signature Experiences is hosting a Hawaiian Paradise sweepstakes including first-class airfare, seven-night stay and a helicopter tour. Please be advised that this sweepstakes is being used for the purpose of soliciting sales of timeshares.
* Haiku Mill has launched a new historical botanical tour that provides history of Maui's sugar can era plus learn about the diverse tropical flora. Learn more at their website.
* Our partner Travelzoo has some nice high-end Hawaii dining and spa deals.