Wildlife you might see on a Hawaii vacation
If you enjoy seeing local wildlife when you travel, Hawaii will not disappoint. From the ocean to the mountains, there's a good chance you may be dazzled by Hawaii's wildlife.
When you see wildlife in Hawaii, be sure and give them their space. Several of these creatures are in endangered or threatened populations. So, we want them to have all the safety they need to thrive.
Wildlife that you might see in Hawaii
– Whales, particularly humpback whales, migrate by the thousands to Hawaii from late December through early April. They travel from thousands of miles away to breed and give birth in the sheltered Hawaiian waters. Maui and the Kohala Coast of Hawaii Island are our favorite spots for humpback whale watching.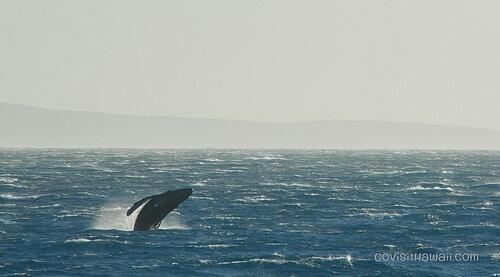 – Honu, which is the Hawaiian name for green sea turtles, are growing in numbers after being endangered. You might see them while snorkeling or resting on the shoreline like our friend Mat did. If you see a honu, please give them their space — a minimum space of six feet is recommended. Learn more about honu here.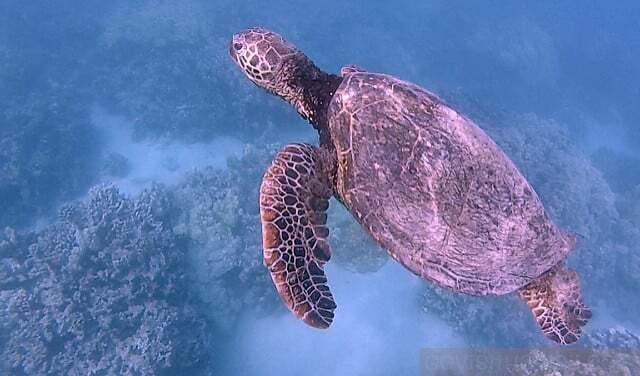 – The critically endangered Hawaiian monk seals are a special animal to see. You might find one resting on a beach or see one while snorkeling or swimming. If you see one, do not approach them. View from a distance only.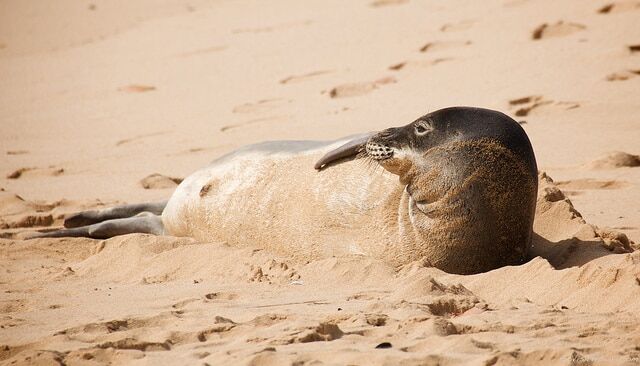 – There are several dolphin species that live around Hawaii. You might see them when you go out on a boat tour like we did on our recent visit to Lanai.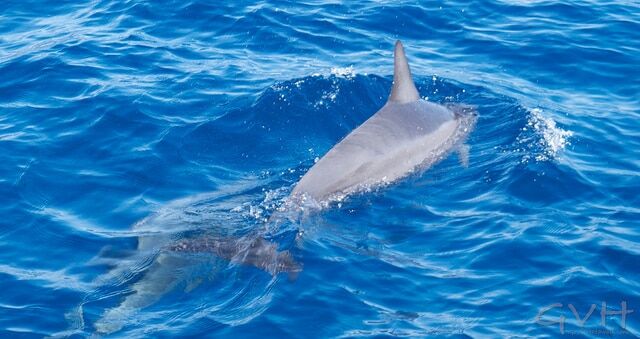 – Tropical fish are plentiful in Hawaii. If you can snorkel, snuba or scuba dive, you're in for a treat. Otherwise, the Waikiki Aquarium and the Maui Ocean Center are great places to see tropical fish without getting wet.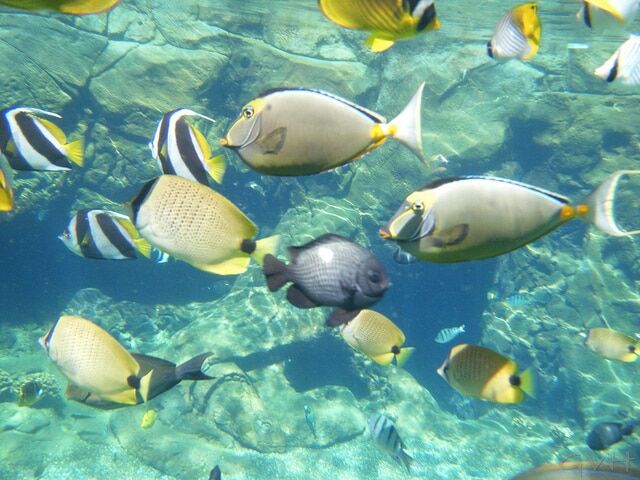 – Graceful manta rays can be seen, too. We encountered one with a wingspan of 15 to 20 feet while snorkeling in Wailea, Maui as you can see from this 36-second video. On Hawaii, the Big Island, you can go on nighttime snorkel trips to see manta rays off Kona. On the Kohala Coast, Mauna Kea Beach Hotel offers an exclusive, small group experience to swim with manta rays.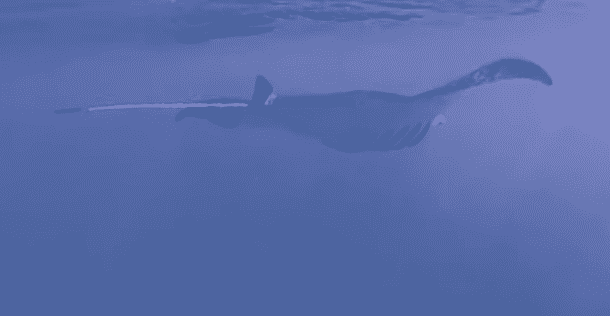 – Yes, sharks are in the Hawaiian waters, too.
– The nene is Hawaii's state bird. This endemic goose is unfortunately endangered.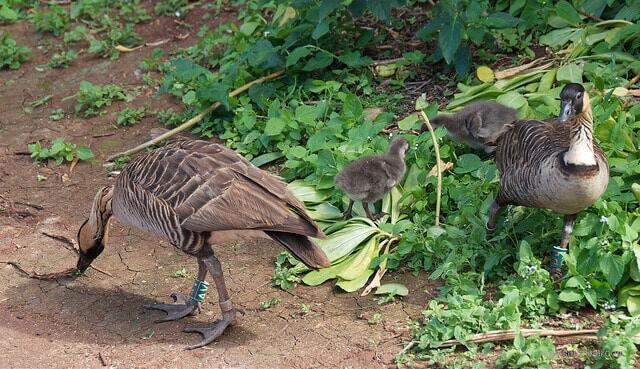 – Feral chickens are somewhat common, particularly on Kauai.
– In addition to the nene and chickens, you'll likely see many other birds in Hawaii.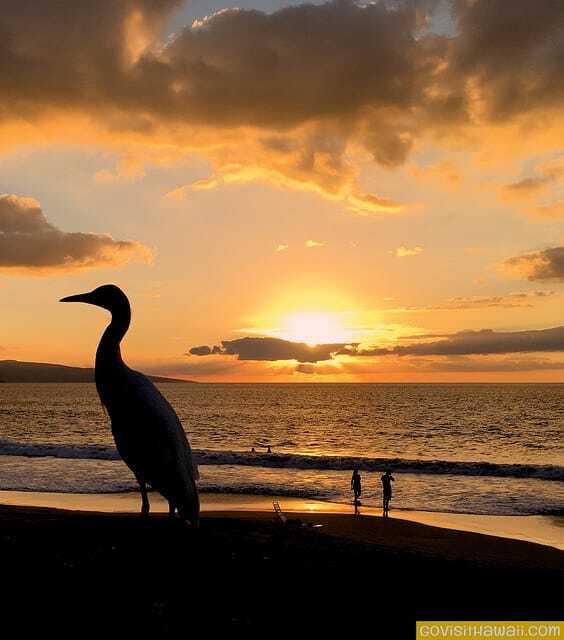 – On Oahu, Maui and Hawaii's Big Island, you might see a small, furry blur dash across the road. That would be a mongoose.
– Geckos are very common in Hawaii. You might see one scampering on an outdoor wall or on plants. They eat insects and are basically harmless to humans.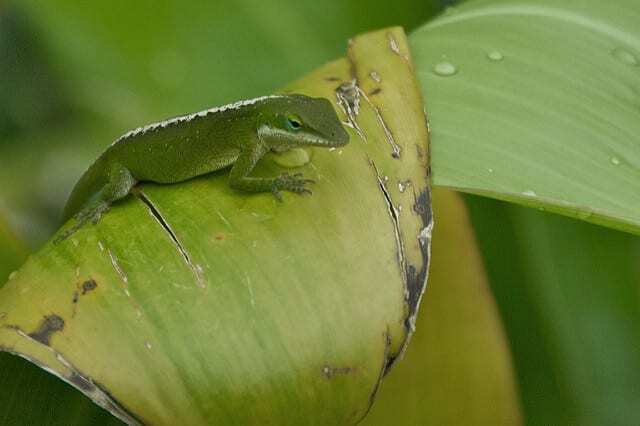 – We have only seen one chameleon in Hawaii. They are not native to Hawaii.
– Wild boar are in Hawaii. We have seen many signs of their presence on hiking trails, but have only seen one and it was near the old sugar cane fields in Koloa, Kauai.
– On Hawaii, the Big Island, you might see feral donkeys. Though signs caution drivers that donkeys may be near the road, we've never actually seen a donkey there, however, one of our nice readers saw one and snapped a photo that he shared with us.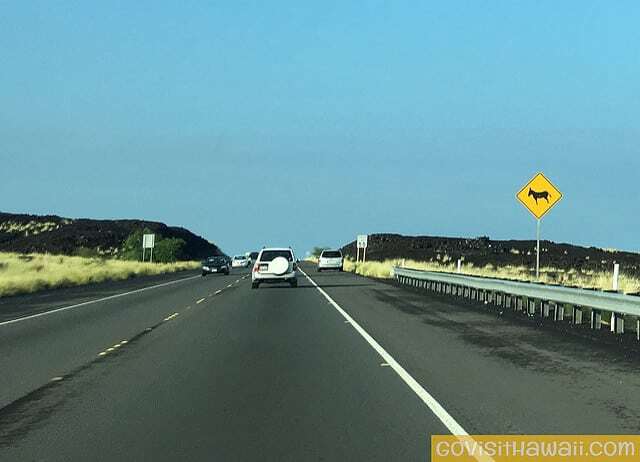 In addition to the above creatures, you might also see deer and goats. There are even invisible cows. 🙂
You might be pleased to know that you won't see scary snakes in Hawaii as they are illegal. There is only one snake that is native to Hawaii and it's blind and around the size of a worm.
What wildlife have you seen on your travels to Hawaii?