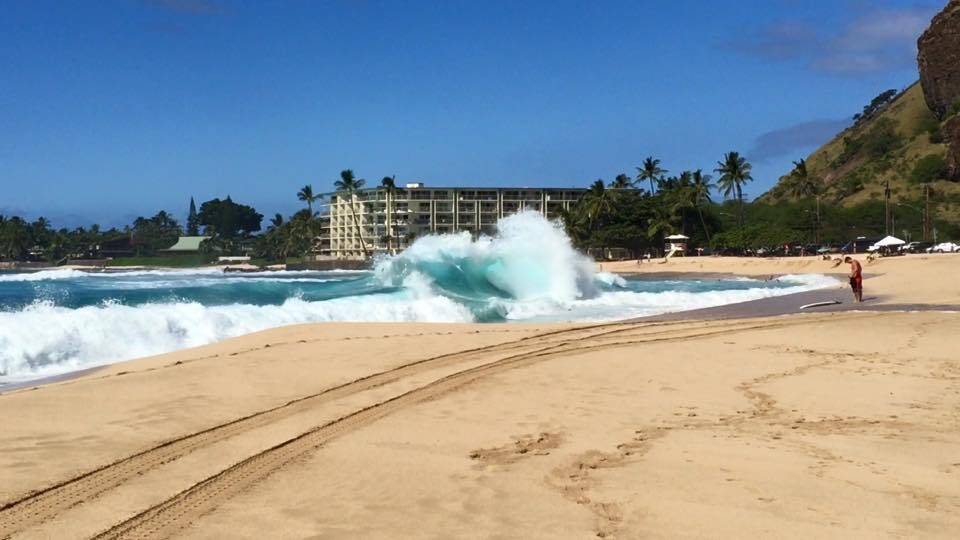 Mahalo to Edward Michaels for sharing this amazing photo with us for Aloha Friday Photos. He took this photo on January 4th at Makaha Beach Park on West Oahu.
Wow! The winter swell and waves must have been strong that day from this view of the powerful shorebreak.
In summer months, the surf is generally pretty calm at Makaha Beach — calm enough for swimming and snorkeling as Ken tells us in his article about uncrowded Oahu snorkeling spots. Though calm in summer, the surf is a different story in winter months. It's always a good idea to check ocean conditions before engaging in ocean sports in Hawaii.
Stay safe and have a happy Aloha Friday!