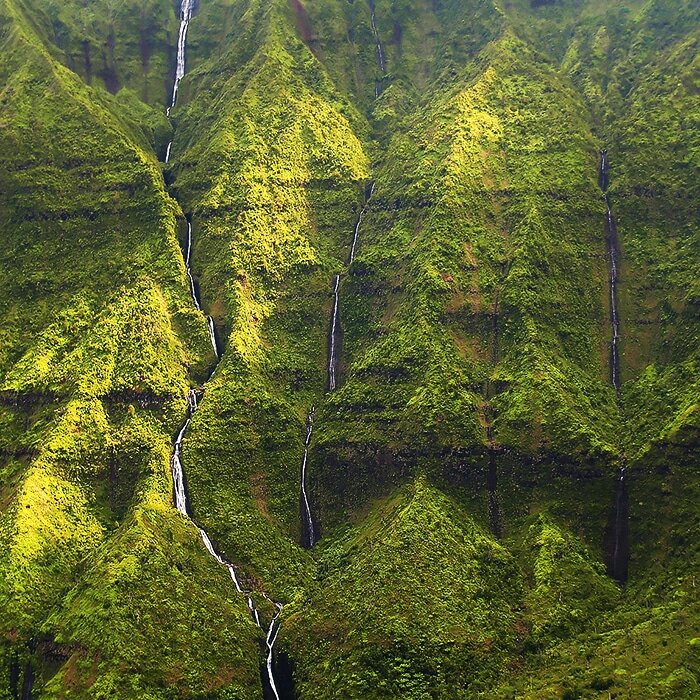 Mahalo to Todd Hayward from Ashburn, Virginia for sharing this stunning photo with us for Aloha Friday Photos. Here's what Todd tells us about this shot:
This photo of Namolokama Falls on the North Shore of Kauai was taken from our "doors off" helicopter tour. A morning rain shower threatened to put a damper on my aerial tour, but a few hours before take-off, the skies cleared, leaving behind lush green mountains dripping with dozens of waterfalls. Viewing the falls from around Hanalei was equally spectacular, but the up-close-and-personal experience is something I'll never forget.
Amazing!
You can see more of Todd's photos at Flip Flops & Palms.
Happy Aloha Friday!