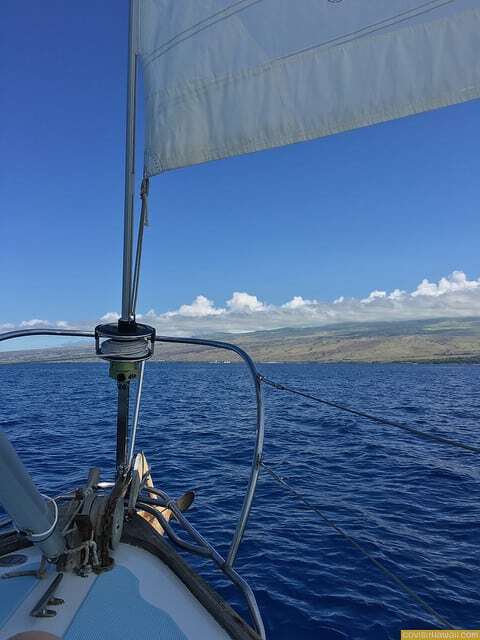 We love getting out on the ocean in Hawaii and when it involves sailing, it's even more special. When we discovered the new kids on the block, Kohala Sail and Sea, we had to book an excursion for our October visit to Hawaii, the Big Island.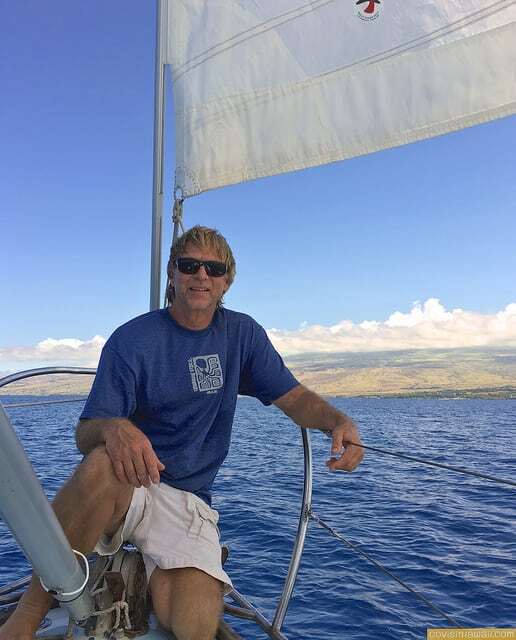 Captain Steve Turner led us out over the silky smooth morning waters while we nibbled on locally-made banana bread and locally-sourced fruits. Riva is the sailboat's name, lovingly named after a faithful dog Captain Steve rescued many years ago.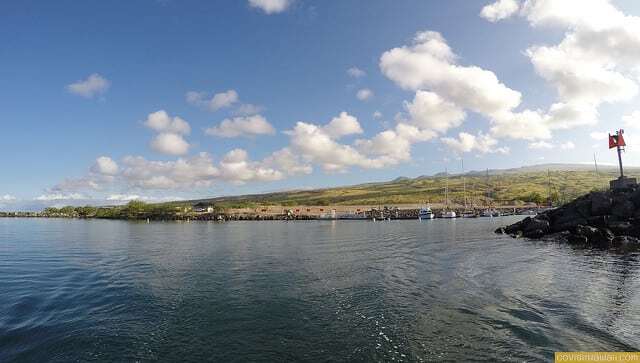 From the Kawaihae Harbor, we headed south to Puako where we stopped for snorkeling. I had always wanted to snorkel at Puako, but never had the nerve to make my way into the water from the shoreline because navigating through shallow water makes me nervous that I'm going to scrape against coral or an urchin. So, I was thrilled to learn that Puako was our snorkel destination.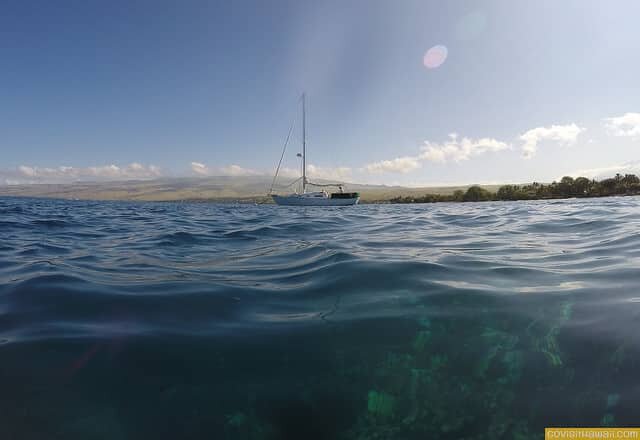 The onboard marine biologist, Sarah, got in the water with us and showed us around the reefs. The snorkeling was quite good. We saw lots of fish and a juvenile honu (Hawaiian sea turtle.) When Captain Steve told us that it was time to come back aboard, we didn't feel like we had been robbed of any time in the water.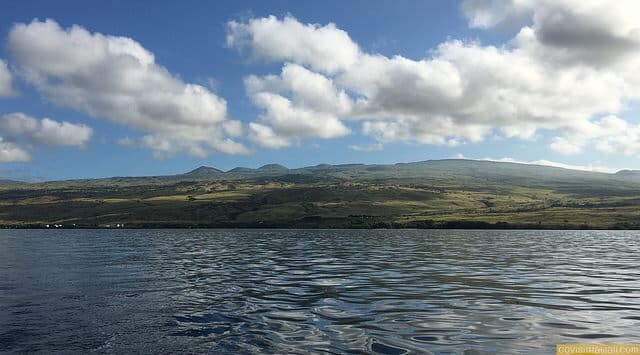 On the way back we reclined at the front of the Riva while savoring the views of the Kohala coastline and enjoying tasty snacks like macadamia nuts, fruits and chips. We enjoyed how peaceful it was.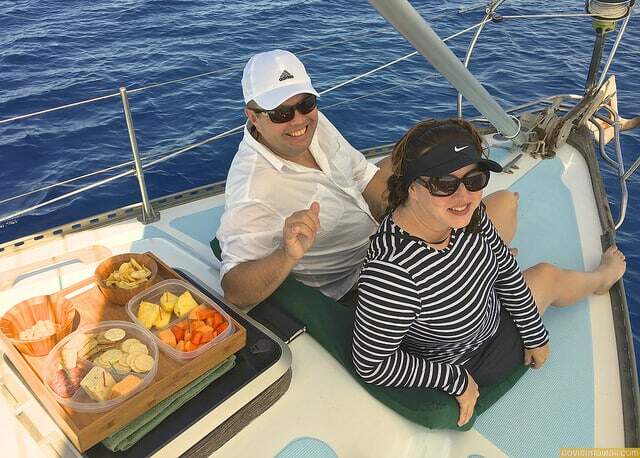 As I reflect back on this day, I think what a perfect way to spend the morning!
Here's a short video from our morning out with Kohala Sail and Sea.

What to know when you go:
Captain Steve only takes out six passengers per tour.
Wear coral-safe sunscreen.Avoid sunscreens with oxybenzone, which can cause coral bleaching. (ThinkSport and ThinkBaby are two coral-safe sunscreens that we routinely use in Hawaii.) We also recommend wearing a rash guard top just for the sun protection.

Wear a secure hat or visor and sunglasses that won't easily blow off in the wind.

Bring a towel.
Snorkel gear was provided.
In winter months, Kohala Sail and Sea focus more tours on humpback whale watching rather than snorkel. We think it  would be awesome to be able to hear the whales easier on a quiet sailboat like the Riva, rather than hearing a larger vessel's motor.
See this link for tours and pricing.
The Riva is docked at the new Kawaihae South Small Boat Harbor. It was a little tricky to find but this Google Map should help.
See all our photos from this tour here.