Aloha Friday Photo: A "fairway" to enjoy a winter day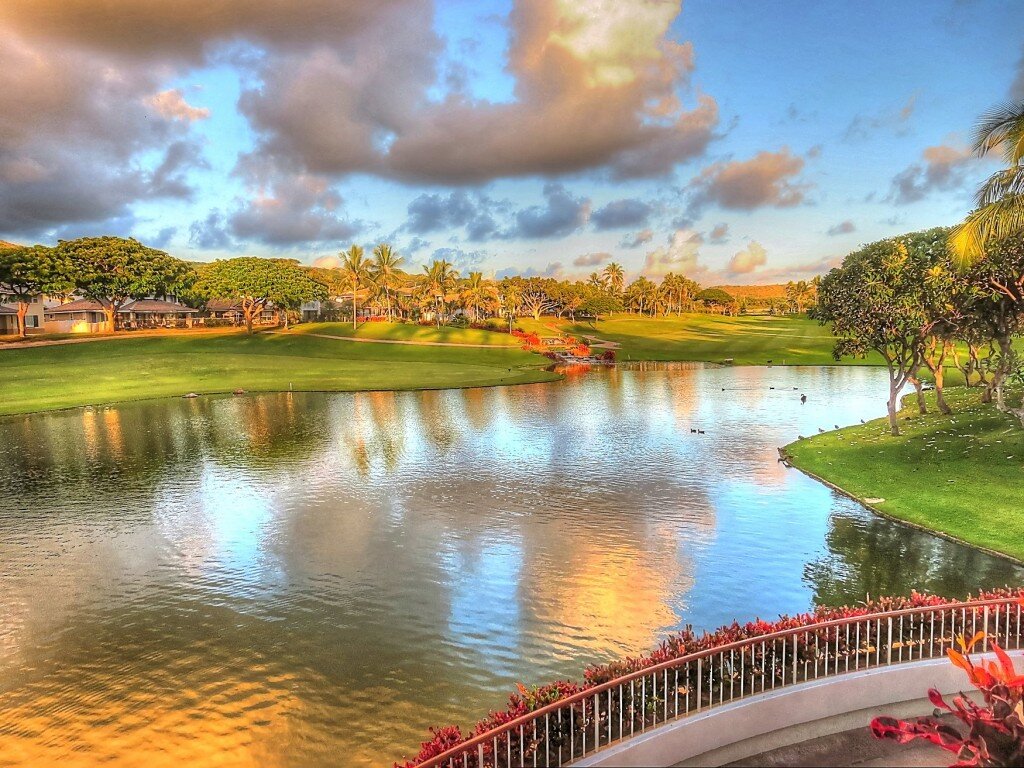 Mahalo to Tom Sakiyama for sharing this gorgeous photo with us for Aloha Friday Photos. Here's Tom's description of this shot:
Last January while our neighbors endured an especially cold and snowy winter in St Louis, we were dining in the open air bar of Roy's Ko'Olina overlooking the 18th fairway of the Ko'Olina Golf Club.
If given a choice, we'd take a view of warm and colorful Ko Olina over a view of cold, bleak snow every time. In fact, we'd probably choose to look at this view in any season. How about you?
Happy Aloha Friday!