Your favorite Hawaii places
We thoroughly enjoyed reading your favorite places after we posed the question on the blog and on Facebook a couple of weeks ago. We found ourselves nodding in agreement with so many of your choices, but we also learned of some spots we didn't know.
Let's take a look at your responses.
How do your favorite islands stack up per Go Visit Hawaii readers and fans?
Oahu was mentioned the most. That's not too surprising considering more people visit Oahu than any other island. In fact, per the 2013 Hawaii Tourism Authority visitor statistics, more people visited Oahu than all the other islands combined.
After Oahu, you mentioned Kauai as your favorite island. Next was the Hawaii Island (the Big Island).
Surprisingly, Maui was mentioned the least. The reason we were surprised is that Maui is the second most visited island.
Choosing a favorite was impossible for several readers and fans. Many of you replied that your favorite place is anywhere in Hawaii. I think Anita Jordan summed this sentiment best when she said, "In Hawaii, every place is my favorite place!"
Here's a list of your rankings and just for reference, we're adding the 2013 visitor arrival statistics.
Your ranking               Island             Number of Visitors
1                                  Oahu                   4,281,747
2                                  Kauai                     941,307
3                                  Hawaii                1,222,831
4                                  Maui                   1,973,976
None                            Lanai                     62,894
None                            Molokai                 45,682
What cities or towns are Go Visit Hawaii reader and fan favorites?
Oahu's Waikiki and Honolulu were mentioned the most. Kauai's Hanalei was mentioned quite a few times. The Big Island towns of Kona and Hilo are also your favorites.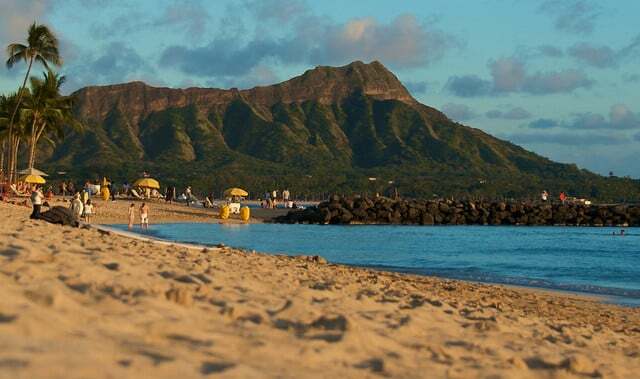 Which Hawaii beaches are your favorites?
As Hawaii fans, you know that the Aloha State is blessed with many beautiful beaches. Here are some of the beaches you mentioned.
Salt Pond Beach, Kauai – Kimo Ramos said, "When we are on the island of Kauai my wife and I take a ride to the salt ponds and snorkel on the beaches there. The several times that we've been there it hasn't been crowded at all and there is a breaker wall to make it a little calmer to snorkel safely. The sunsets are also spectacular…"
Hanauma Bay, Oahu
Ke'e Beach, Kauai
Ho'okena Beach, Big Island
Waikiki Beach, Oahu
Hanalei Bay, Kauai – Joan said, "My favorite place is anywhere I can gaze upon Hanalei Bay and Bali Hai. I picture it in my mind daily and count the days until I can return."
Po'olenalena Beach, Maui
Shark's Cove, Oahu – Tiffany Howard said, "Beautiful snorkeling and quiet, hidden area. We went back a few times while we were staying in Waikiki."
Kahalu'u Beach, Big Island
Big Beach, Maui
Ala Moana Beach, Oahu
Kualoa Beach, Oahu
Kua Bay, Big Island
Lyndgate Park to Nukolii Beach, Kauai – Terry Ambrose said, "There are not a lot of places where you can literally walk for miles and get a gorgeous sunrise! Fabulous."
Ko Olina, Oahu – Ken said this about Ko Olina, "Spend a day lounging at the lagoons, seeing monk seals and turtles. Dinner and happy hour at Longboards in the Marriott and then sunset. Good times."
Lanikai Beach, Oahu – Pam Wright said, "The sand feels like powdered sugar on your feet and it's so calm and quiet there."
Several readers and fans also mentioned black sand beaches in general.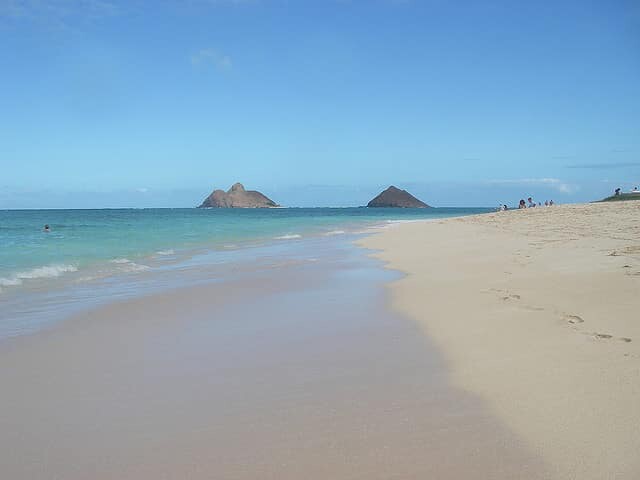 And still more of your favorite places…
Two national parks on the Big Island were mentioned as favorite places — Hawaii Volcanoes National Park and Pu'uhonua O Honaunau.
The Kohala and  Hamakua coasts on Hawaii Island were mentioned. More specifically from that area, the Pololu Valley got few shout outs.
A couple of Hawaii's botanical gardens were mentioned as your favorites — Allerton Gardens and Hawaii Tropical Botanical Gardens. In fact, Tom Sakiyama mentioned that both those gardens are his favorites. Here's what he had to say,
Hard to choose between the Allerton Gardens (National Tropical Botanical Gardens) on Kauai or Hawaii Tropical Botanical Gardens on the Big Island near Hilo. I'm going to pick Allerton and specifically the sunset estate tour.

It's not the flashy collection of flowers of the garden near Hilo, but a nice blend of the best of the Allerton gardens and estate, combined with some appetizers and beverages on the lanai. It's the creative landscape of the family, the incredibly honest work to maintain what it was meant to be, and the chance to meet new people and chat on the lanai where Jackie Kennedy and others once did the same.

To be honest, the sunset is not the sell here, but rather the place, the creative genius, and reverence for the Allerton dream.
Carolyn Kramer had the chance to see Hawaii via a cruise. Here's her interesting perspective from her quick overview,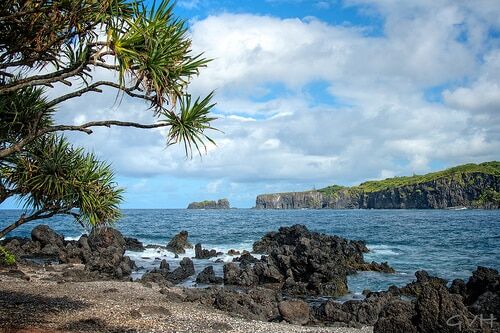 In summary
We hope you've enjoyed this exercise as much as we have. If you have the chance, sift through the responses on the blog and on Facebook. Perhaps you'll also discovered a new spot to check out next time you visit the beautiful Hawaiian Islands.