Visiting Molokai Plumeria Farm
A few miles outside of Kaunakakai, Molokai's center, an orchard comes into view. Rows and rows of green trees capture your attention against a sunny, semi-dry landscape. That's Molokai Plumeria Farm.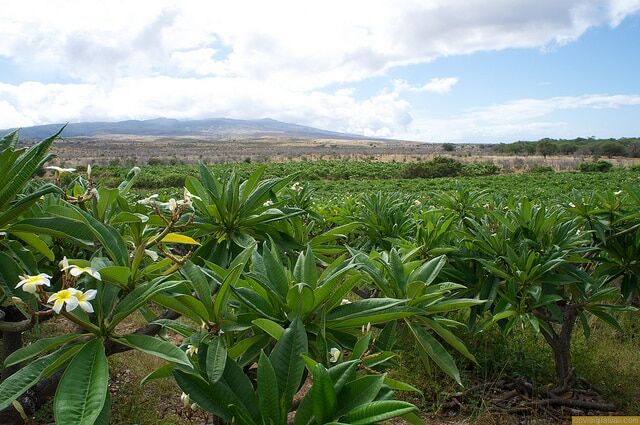 After pulling into the dirt drive to park, you are immediately surrounded by plumeria trees. The farm grows a variety of plumerias from the soft yellow that you often see in Hawaiian leis to exotic shades of pink.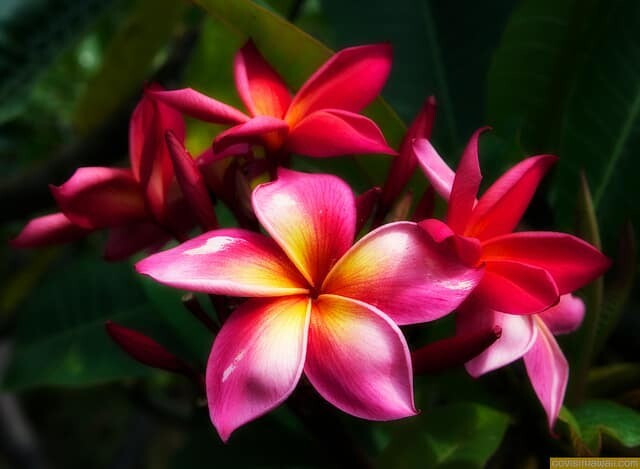 You can arrange a farm tour and lei workshop for $25. The tour highlights the variety of trees and what makes them unique. Along the tour, you pick enough blooms to make your own fragrant lei.
If you can't get to Molokai any time soon, but you'd still love to enjoy this fragrant flower, you can order leis and/or loose blooms to make your own lei. Molokai Plumeria Farm ships to the Mainland. They ship the blooms and leis on the same day they are picked. They're packaged in an insulated box with a cold gel pack.
One interesting point I learned while visiting the farm is that they don't pick a fully opened bloom. They pick young, barely open buds. With this process, the blooms will be at their peak when they arrive.
Please enjoy our short video tour of Molokai Plumeria Farm.

Please note that the pricing shown in the video is for purchases made on the farm.
What to know when you go:
– See this google map for directions to Molokai Plumeria Farm. The entrance into the farm is a little hard to find at first. Look for a dirt drive in front of a red clay colored building.
– The farm is open Monday – Friday from 8am to noon.
– For more information about the farm and placing orders, visit their website.
– See more of our photos from visiting this plumeria farm.