With many thanks to the Molokai Visitors Association, we recently rediscovered Molokai's allure. Of all the Hawaiian Islands, Molokai is the island that we'd visited the least — a day trip from Maui was our only previous experience. Our recent four-day visit gave us much more insight to this unspoiled island.
"Slow Down"
As visitors leave the island's airport, a hand-painted sign greets you with an aloha and the advice to "Slow Down. This is Molokai."  Because we had been rushed with our flights, we couldn't quite make that slowed down transition immediately, but it did come.
Molokai is an island that encourages you to escape the rush of mainland and just enjoy life. It's a breath of fresh air, both literally and figuratively.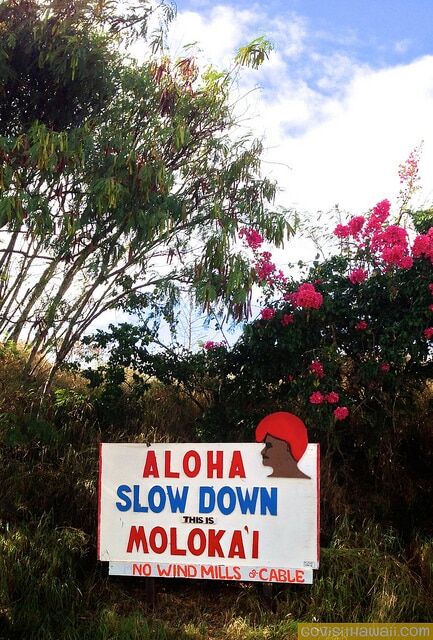 Peaceful
Molokai nights are filled with the sounds of the ocean, breezes and perhaps a passing rain shower. For part of our visit, we stayed in a two-bedroom cottage that's about as oceanfront as you can possible find. This cottage was so peaceful that we set our alarm clock for 5am just to enjoy local Molokai coffee on the lanai. There, we enjoyed the sounds of birds, tapering raindrops as the sky gave way to the sun and the soft lapping of the ocean as we watched crabs scurry on the private beach.
Solitude
With amazement, we encountered beach after beach without another person there. While we were driving to the west side, we stopped at pristine Papohaku Beach Park with the most wonderful golden sand that was the consistency and texture of sugar.  There wasn't another person in sight and only a few fading footprints in the sand at this three-mile beach.
Molokai's two-lane roads are very quiet. We could drive for miles without seeing another vehicle. Even in the island's central hub, Kaunakakai, you won't find a single stop light.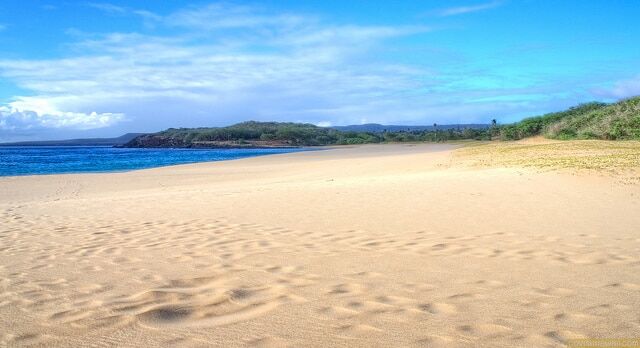 Authentic
Though I'm not Hawaiian, I've visited and researched the Hawaiian Islands enough to have a rough idea of what is and isn't authentic Hawaiian culture. In the ten years we've been visiting Hawaii, we experienced the most authentic Hawaiian culture on Molokai.
By far, the cultural highlight of this visit was meeting Anakala (Uncle) Pilipo Solatorio in the remote and pristine Halawa Valley. Tears welled in my eyes as I listened to Anakala Pilipo describe his passion to carry on the Hawaiian culture that he has lived since childhood. (Update: see our post on visiting Halawa Valley.)
I'll have more to share about the Halawa Valley experience in future articles, but I wanted to mention what a gift it is that the Solatorio ohana shares with the Hawaiian protocol of greeting. During this protocol visitors observe and experience an authentic Hawaiian announcement of arrival, chanting and honi, which is a Polynesian greeting where strangers touch foreheads and noses and breathe in each others breath. That was a goose bump moment.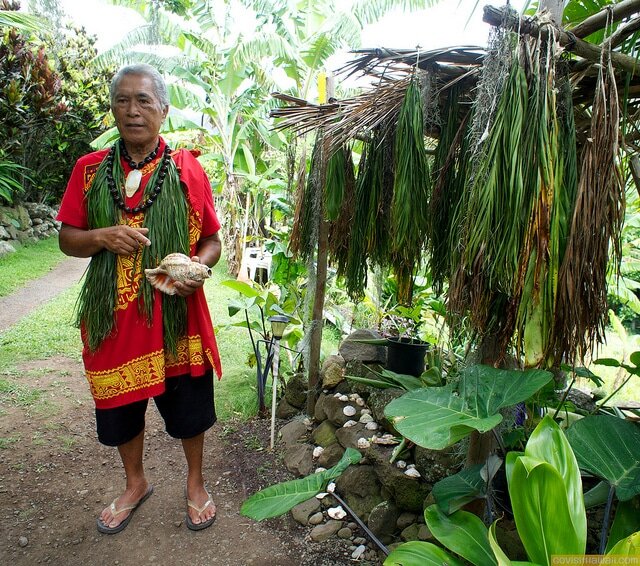 Adventure
We enjoyed ocean kayaking and hiking, but the adventure highlight of Molokai is the mule ride down 26 switchbacks on a 1664-foot cliff. This thrilling and scenic descent leads to Kalaupapa National Historical Park — one of the most remote settlements in Hawaii and the home of Hansen's disease patients. We toured the Kalaupapa peninsula filled with somber stories of how Hansen's disease tore families apart and what life was like in the early days of  this "leper colony." After the tour, we returned back up the steep trail by mules. The contrast of the sad stories against the beautiful backdrop will be a lasting memory. (Read more about our experience on the Molokai mule ride and Kalaupapa t0ur.)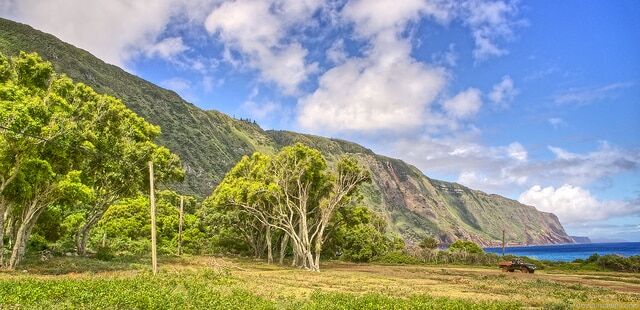 No nightlife
There's no glitzy nightlife on Molokai. The closest thing to nightlife would be the Friday night kapuna (community elders, aunties and uncles) jam session at the Hotel Molokai's Hula Shores Restaurant and Bar or a visit to the Kanemitsu Bakery after 8pm for a loaf of sweet hot bread slathered with toppings like cream cheese, butter, cinnamon and jams.
No Frills
We are no strangers to Hawaii's luxury hotels and fine dining at  Hawaii regional cuisine restaurants. We knew we wouldn't find either of those things in Molokai. We found the simplicity to be a refreshing change.
I've heard Molokai described as what Hawaii was like years ago. That may be true. There are no moderate/fancy hotels or restaurants or spas. The most luxurious amenity that a visitor might encounter is air conditioning.
What Molokai may lack in luxury, it more than makes up for in authenticity and scenic nature. In fact, the island's tag line is Hawaiian by Nature.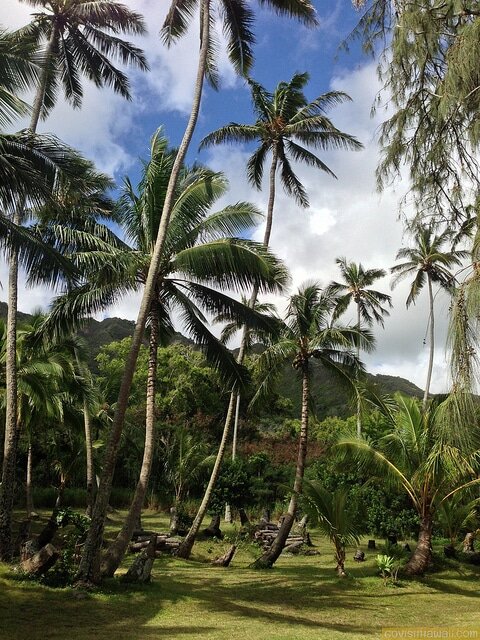 More Molokai to come
We'll have more videos, photos and articles to share from our visit to Molokai. In the meantime, let us know if you have any questions about Molokai that we can try to answer.