Kauai July 4th Fireworks 2013
—-
The following information is from 2013 for informational and reference purposes only. For 2014, see this link.
Great music, food, fun and fireworks are planned for the 24th Annual Concert in the Sky. This annual Kauai Hospice fundraiser is Kauai's top July 4th event.
Festivities  begin at 4pm and will last until about 9:30pm. See flyer below or this link for ticket purchase options. Pre-sale tickets are available for $10 per adult and $5 for children ages 6 to 12. If you purchase tickets at the gate, they're $15 for adults and $7 for children.
Concert in the Sky will be held at Vidinha Soccer Field, located by Vidinha Stadium in Lihue. For more information call (808) 245-7277.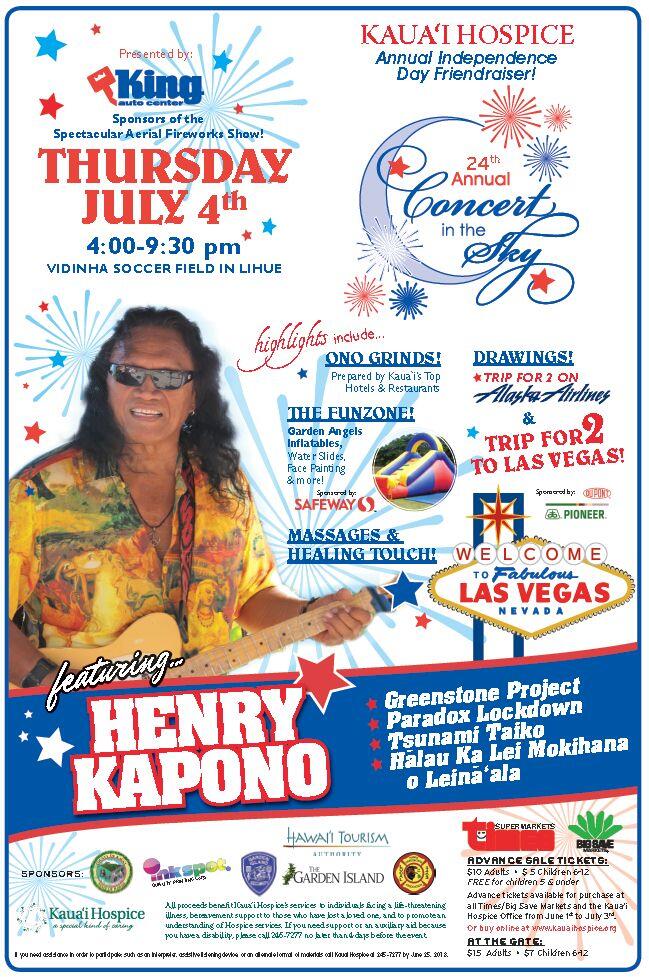 —
So far, the Concert in the Sky is the only Kauai July 4th event that's confirmed. Please bookmark this page as I will update with additions as needed.
UPDATE:
The community of Kekaha has announced a day of fun plus fireworks a 9:15pm. The event is free. See this link and the flyer below for the schedule of events and more information.