Hawaii Festivals and Special Events: January – April 2018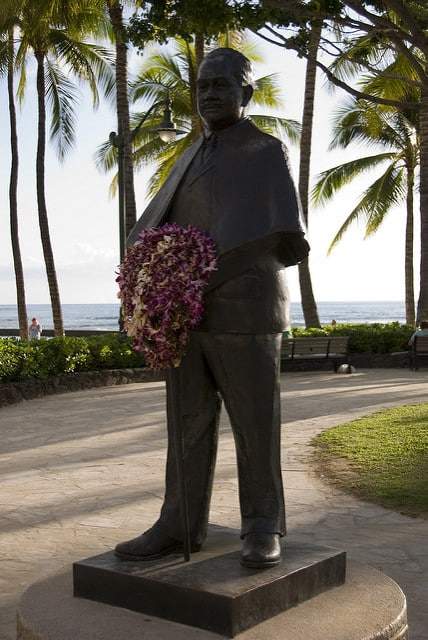 It's 2018 and time to wish you a Hau'oli Makahiki Hou!
Just in case you need a reason to visit Hawaii, we wanted to share a listing of the top cultural festivals for the first part of the year.
January
January 1 – All Islands – New year celebrations. Check with your concierge and with local newspapers for special events – like mochi pounding.
February
3rd – Hawaii (Big) Island – 24th Annual Waimea Cherry Blossom Heritage Festival – celebrating the cherry trees in bloom and the Japanese tradition of viewing them. For more information, see this link.
10th – 24th – Maui – Maui Whale Festival – a celebration of the humpback whales.
16th – All Islands – Chinese New Year – Check with your concierge and with local newspapers for special events.
17th – 24th – Kauai – Waimea Town Celebration – one of the largest and longest-running Kauai community cultural and recreational events.
March
9th – 11th – Oahu – Honolulu Festival – celebration of Hawaiian and Pacific Rim cultures. Two of the top events of the Honolulu Festival are the parade and the fireworks show.
10th – Hawaii (Big) Island – 23rd Annual Kona Brewers Festival – features craft beers, island foods and entertainment.
Most likely March 24th – Kauai – Prince Kuhio Festival – a day to remember and celebrate the life of Prince Kuhio, who was born in Kauai. The festival's website currently shows 2017 information and will probably be updated sooner to festival time which typically coincides with the weekend of Prince Kuhio Day, a statewide holiday in Hawaii.
April 
1st – 7th – Hawaii (Big) Island – Merrie Monarch Festival – this is THE top festival in all of Hawaii showcasing hula and the Hawaiian Culture.
14th – Maui – 25th Annual Ha'iku Ho'olaule'a and Flower Festival – features floral designs, lei making as well as local foods and music.
21st – Hawaii (Big) Island – Laupahoehoe Music Festival – a celebration of music and hula.
21st – 22nd – Maui – East Maui Taro Festival – a celebration of the taro plant and its importance to Hawaiian culture. (Note poi is made from taro.)
TBD – Maui – Celebration of the Arts – this event is typically held in April, but the date is to be determined.
28th – Oahu – SPAM JAM Festival – Hawaii loves SPAM, the canned meat, and this festival celebrates that love with food and music.
—
We've listed the major events of January, February, March and April, but there are many more small and large festivals and events going on throughout the year. An easy way to discover festival happenings is to use the search feature at  www.GoHawaii.com/trip-planning/events-festivals.
Notes:
You may have noticed the Hawaiian word ho'olaulea mentioned. It means Hawaiian celebration or festival.
As far as possible, we have linked to sites for more information on the individual events. Initially, some may not have many details until the time draws nearer to the event.
Additional resources for festivals and special events:

Kona Web for Hawaii (Big) Island
Local newspapers
Around April, we plan to create a list of the major cultural festivals for May through August 2018.