Aloha Friday Photo: Upcountry Maui View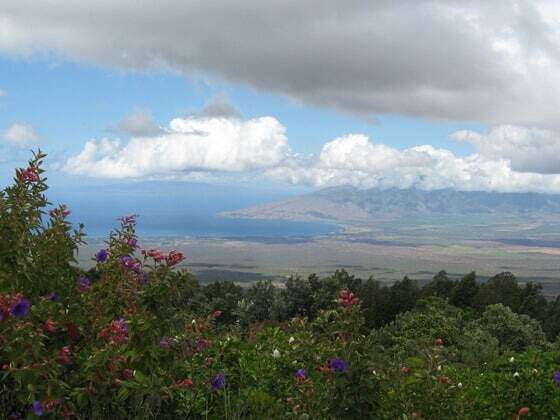 Today's Aloha Friday Photo was sent by Paula from California. Here's what she had to say about her photo:
I took in Sept. 2008 at the Ali'i Kula Lavender Farm. It was our first time at the farm and the view was amazing! The clouds were so low that day it felt like you could reach out and touch them. You could see Southwestern Maui, the West Maui mountains, even Lanai way out in the distance. Love Upcountry Maui!
We love Upcountry Maui, too, Paula. Mahalo for sharing your lovely photo and Maui vacation memory with us.
—
Do you have a Hawaii vacation photo that you'd like to share? See these directions on how to submit your Aloha Friday Photo.