Aloha Friday Photo: Haleakala Crater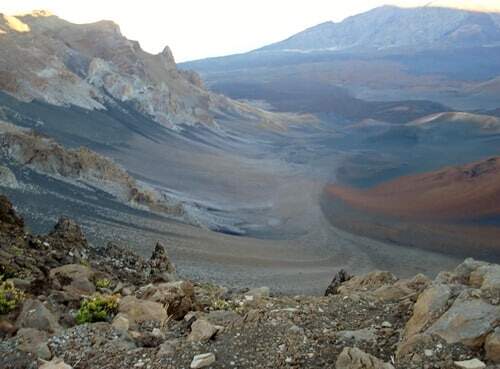 When most people think of Maui, they tend to think of beaches and palm trees. So when they take a trip up to the summit of Haleakala at about 10,000 feet above sea level, the moon-like landscape is a fascinating surprise.
Mahalo to Susan Sims for sharing here photo of Maui's Haleakala Crater with us. She snapped this photo just before sunset.
If you are making plans to go to Haleakala on your Maui vacation, but you are unsure of when to go – at sunset or sunrise, check out our post about Haleakala sunrise versus sunset.