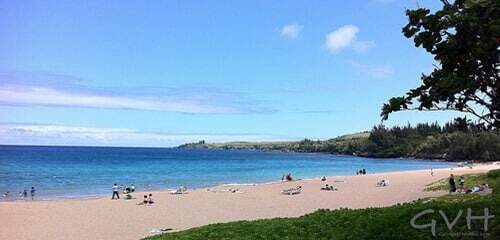 One of our favorite Maui beaches is DT Fleming Beach in the Kapalua area of Maui. This crescent-shaped beach entices you relax in its beauty. Besides being a beautiful beach, DT Fleming has these other great aspects:
– ample public parking that's free
– a lifeguard on watch
– restrooms
– restaurant that serves lunch at the Ritz-Carlton's The Beach House Restaurant
As you can probably guess, DT Fleming Beach is an excellent beach to enjoy on your Maui vacation. To give you a better idea of what DT Fleming Beach is like, I'm sharing photos and a video from our time there.
First, we have a photo from The Beach House Restaurant at DT Fleming Beach. One of the reasons I'm sharing this photo is that having lunch here gave me my first taste of this beach back in 2003. I remember being in awe of such a great view underneath a canopy of palm trees. Lunch here is very good, though not very budget-friendly with most entrees in $15 to $20 range. When you consider the view, it's worth the expense. With that in mind, we list The Beach House on our list of the best Maui restaurants.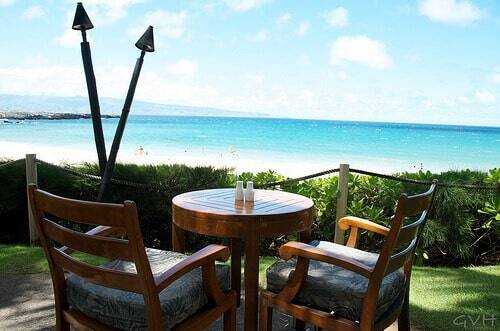 As I mentioned, DT Fleming Beach has a lifeguard station. Every beach doesn't have a lifeguard, so when a beach has one, it's definitely an asset.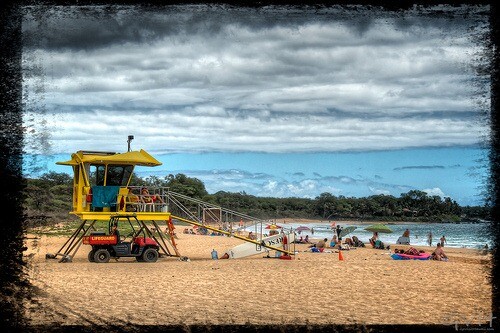 I've never seen DT Fleming Beach crowded. As you can see from the photos, there's plenty of room for many to enjoy.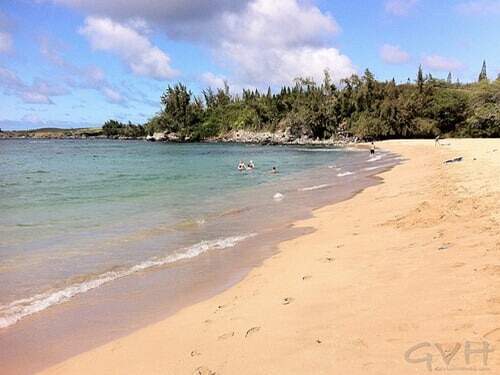 This next photo makes me want to transport myself there right now.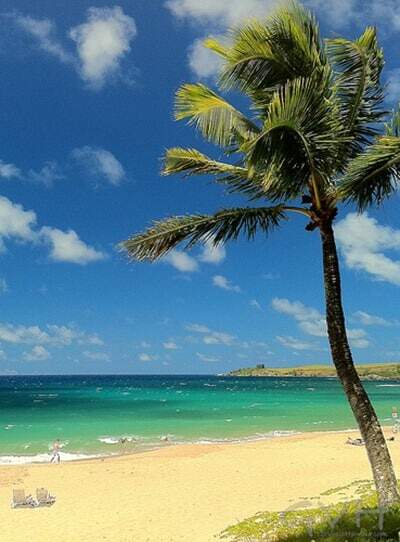 When we stayed at the Ritz-Carlton Kapalua, we splurged on a private cabana at DT Fleming Beach. The rate was $50 for the day. We enjoyed every second of it.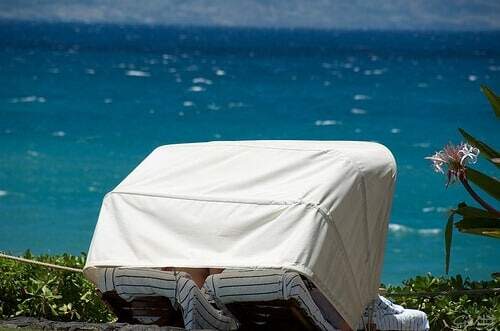 Now, you can take your opportunity to virtually dip your toes in the water. Here's a 13-second video from the water's edge at DT Fleming Beach. (Email subscribers, click here to watch the video.)
For directions to DT Fleming Beach, you can use this link to access the Google map.
Have you been to DT Fleming Beach? How did you like it?