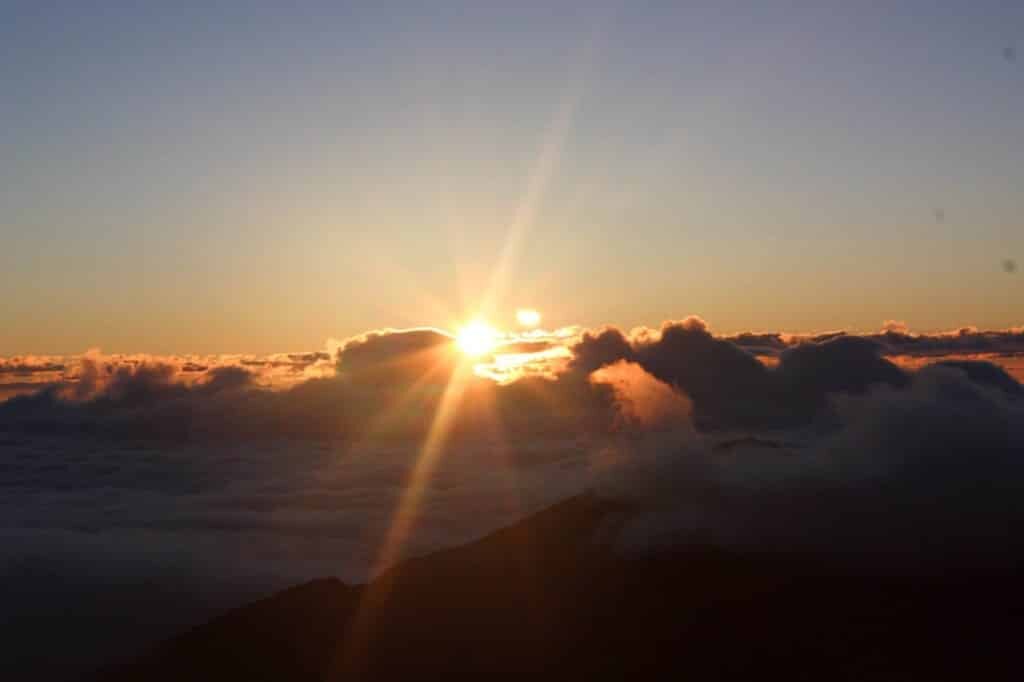 Mahalo to Nester Capuyon from California for sharing this lovely Maui sunrise shot for our Aloha Friday Photo series.
Nester took this sunrise photo from the top of Haleakala, at about 10,000 feet above sea level. Here's Nester's description of this Haleakala sunrise experience:
I've been here quite a few times but this trip back in 2012 was terrible and wonderful at the same time. I had an altitude sickness with 900 feet left to go to the top. Luckily I recovered as soon as the sun rose and voila! I was greeted with this awesome smile!
We highly recommend watching a Haleakala sunrise as part of a Maui vacation. Each one is magical, as Nester just described.
Happy Aloha Friday!