Snorkeling Honolua Bay with Teralani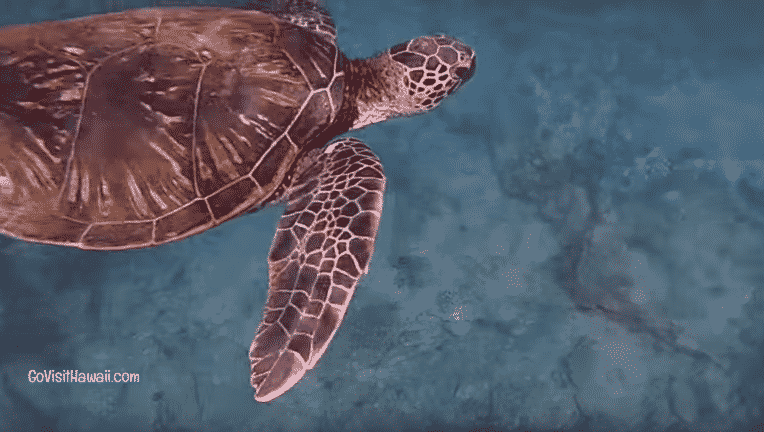 I had read that Honolua Bay is a great snorkeling site, but it wasn't until my most recent trip to Maui that I got to experience it. Is it a great snorkel spot? Absolutely! I'd even go so far as to say it's one of the best we've experienced. Beyond the numerous tropical fish, we also saw many honu (Hawaiian green sea turtles), eels and a large octopus.
The Teralani snorkel sail leaves from Kaanapali Beach. We boarded directly from the beach with assistance and direction from the crew.
After a safety briefing, we had a continental breakfast with fruit and tropical breakfast breads.
On the October day that we enjoyed this snorkel excursion, we spent about an hour and a half in Honolua Bay plus we went to a second site called Slaughter House for another forty or so minutes.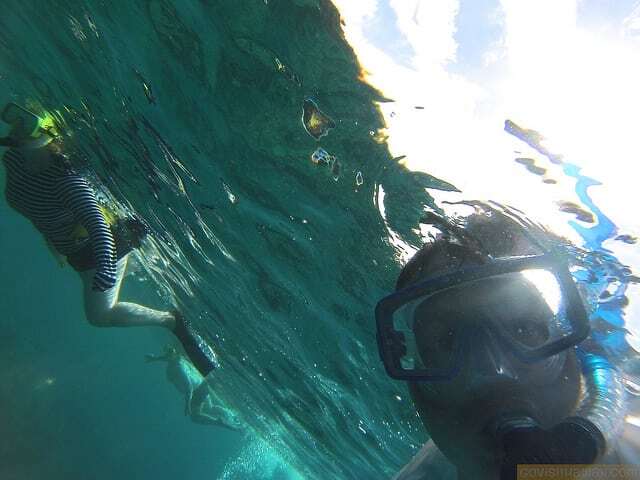 On the way back to Kaanapali Beach, we had a tasty barbecue lunch while taking in the views of Molokai, Lana'i and of course Maui.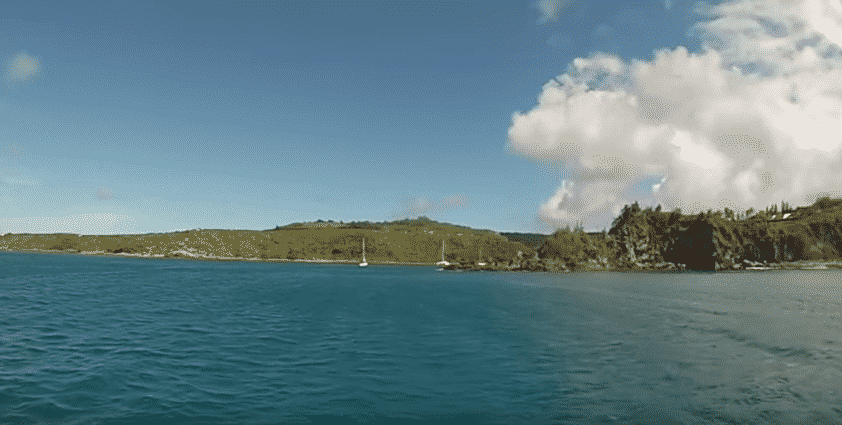 We chose to go snorkeling with Teralani because they are one of the few companies that we found that goes out to Honolua Bay. Additionally at the time, as Costco members, we were able to get a great deal.
Overall, we were very pleased with the service and snorkel experience with Teralani.
See our Teralani snorkel video overview to get a better idea of the experience.
Notes:
Per the crew, please be aware that the goal is to go to Honolua Bay, but conditions may not always allow all safe passage and snorkeling. A calmer, safer site area may be substituted. Usually late spring, summer and early autumn offer good conditions to snorkel in Honolua Bay. Other times are a bit more iffy.
If you don't want to take a tour, you can access Honolua Bay from a short, but steep hike to the shoreline. You'll likely have to swim out to see the best coral areas. You could encounter currents that make the swimming more challenging, so bear that in mind. We like the convenience of the catamaran taking us directly to the good spot. Plus they offered very useful advice about where to go and where to avoid for safety purposes and watched after us.
Snuba was offered with Teralani for an additional fee. Check their website for current services and fees.
If you are not staying in Kaanapali Beach and you have a rental car, you can park at the Whaler Village parking garage. To avoid/reduce parking rates, check out the parking validation options for the shops. For what we would have paid in parking fees, we got a t-shirt and some macadamia nuts from the ABC Store.
Bring/wear coral safe sunscreen. Avoid sunscreens with oxybenzone, which can cause coral bleaching. ThinkSport and ThinkBaby are two coral-safe sunscreens that we routinely use in Hawaii. We also recommend wearing a rash guard top just for the sun protection.

Bring a towel.

For more information and details, contact the folks at Teralani.