Aloha Friday Photo: Painted Sunset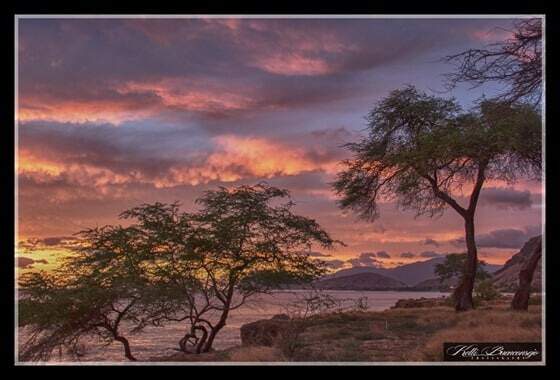 Doesn't this photo almost look like an oil painting? I love the peach, pink and butter-colored clouds with their undefined edges. The kiawe trees in the foreground provide grounding, while the hills in the background draw me further into the photo.
Mahalo to Kelli Buenconsejo for sharing this beautiful sunset photo with us. Here's how Kelli described the story behind the photo:
This was taken on the last Aloha Friday of September and the skies did not disappoint. As I arrived to the West side of Oahu the skies were gray, hazy and full of low lying dark clouds, but as we waited the skies changed and we were treated to one of the best sunsets of 2012.
I'm so glad that Kelli's patience paid off by capturing this gorgeous photo. Mahalo again, Kelli!