Aloha Friday Photo: Maui tropical scene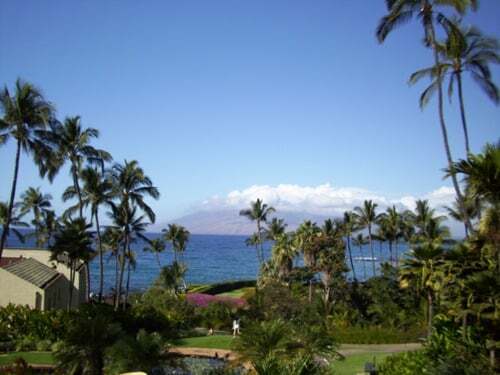 Today's Aloha Friday Photo comes to us from Cyndi of China Grove, North Carolina. Cyndi took this picture in December 2011, while she and her husband enjoyed a romantic vacation in Wailea on Maui during the Christmas holidays. What a treat it must have been to celebrate the Christmas holiday in tropical sunny days!
Cyndi shared this about her photo, "It was a clear day when I took this picture and the view was breathtaking; the puffy white clouds are gently kissing the island of Lanai."
Mahalo to Cyndi for sharing her Maui vacation photo and memory with us.
—
Do you have a Hawaii vacation photo that you'd like to share? See how you can submit your Aloha Friday Photo.