Aloha Friday Photo: Ko Olina Sunset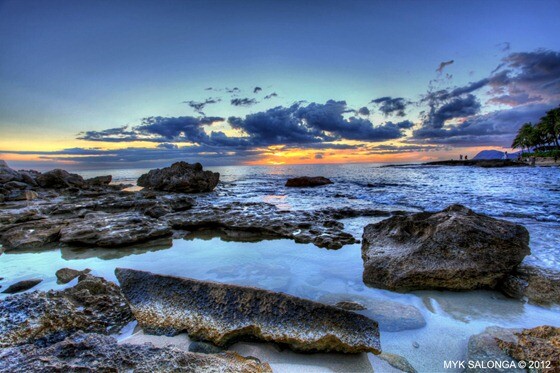 Today's beautiful Aloha Friday Photo was shared with us by Myk Salonga Photography. This amazing sunset shot was taken at Ko Olina on Oahu.
The reflections, colors and depth all combine to make this photo so vivid. I almost feel as if I could just walk right into this stunning scene and dip my toes in that clear blue water.
Mahalo to Myk Salonga for sharing this amazing photo with us!