Aloha Friday Photo: Anniversary sunset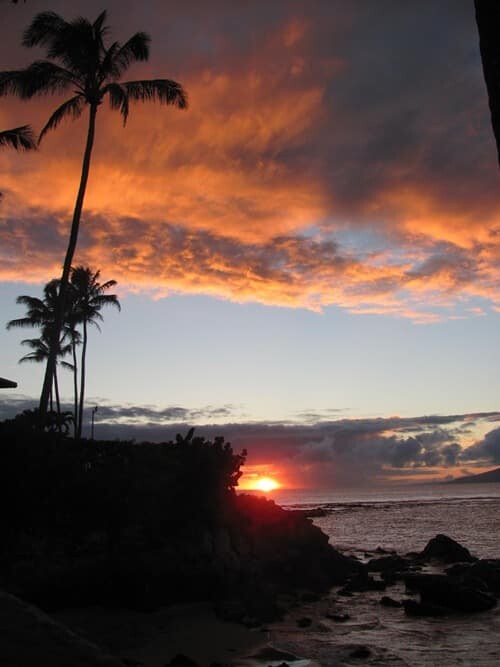 Mahalo to Beverly Foos for sharing her Maui sunset photo with us. She tells us, "We had such a wonderful time on our anniversary trip to Maui and hope to be able to go back some day."
Maui sure is a romantic place to celebrate an anniversary. There aren't many things much more romantic than watching the sun set with your sweetie. From looking at this photo, you can almost hear the sound of the ocean and see the swaying palm trees. Let's all sigh now.
Mahalo to Beverly for sharing her lovely photo with us for our Aloha Friday Photo series!
—
Do you have a Hawaii vacation photo that you'd like to share? See how you can submit your Aloha Friday Photo.