How to Choose the Best Hawaiian Island for Your Hawaii Vacation [Infographic]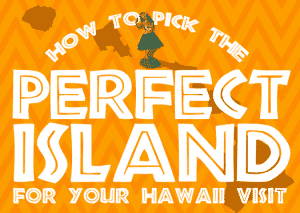 "How do I choose the best Hawaii vacation for me?" is a question that I am often asked.
With six different Hawaiian islands to pick from, it can be a little intimidating to pick the one destination that will lead to the perfect Hawaii vacation. It can be especially nerve-wracking to pick the best island for your Hawaii vacation when you know this may be a "trip of a lifetime" and you want to make sure you have a blast.
Although I've already written a handy-dandy guide to picking the best Hawaiian island for your vacation, I decided to partner up with the creative guys over at Avalaunch Media to create an infographic to help you choose.
So, grab your coffee and check out Go Visit Hawaii's "How to Pick the Perfect Island For Your Hawaii Visit"
Click the Image to Enlarge (or Right Click to Download)