Aloha Friday Photo: The Kahala Edition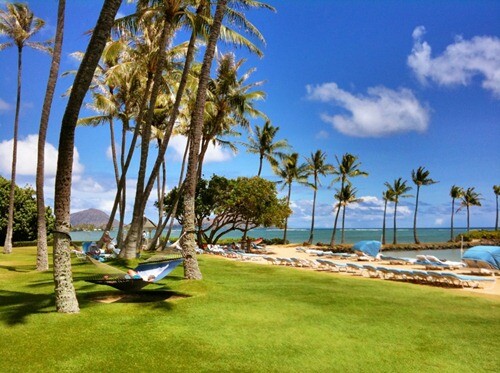 Today's Aloha Friday Photo of the grounds at the Kahala was sent by Dave from Oahu. Here's what Dave had to say, "This place is almost magical. Very romantic. I proposed to my wife relaxing with her on the hammock (made for two) just after sunset. I couldn't help it…"
Well, who can blame Dave for popping the question at such a romantic location?
If you're not familiar with the Kahala Hotel & Resort, it's located in Honolulu, but not in Waikiki Beach. Many people are surprised to learn that there are only three resort areas to stay on Oahu outside of Waikiki. The Kahala resort is one of those three. We've been there to dine and to swim with the dolphins at Dolphin Quest.
Mahalo to Dave for sharing his romantic Aloha Friday Photo with us.