Aloha Friday Photo: New land in creation!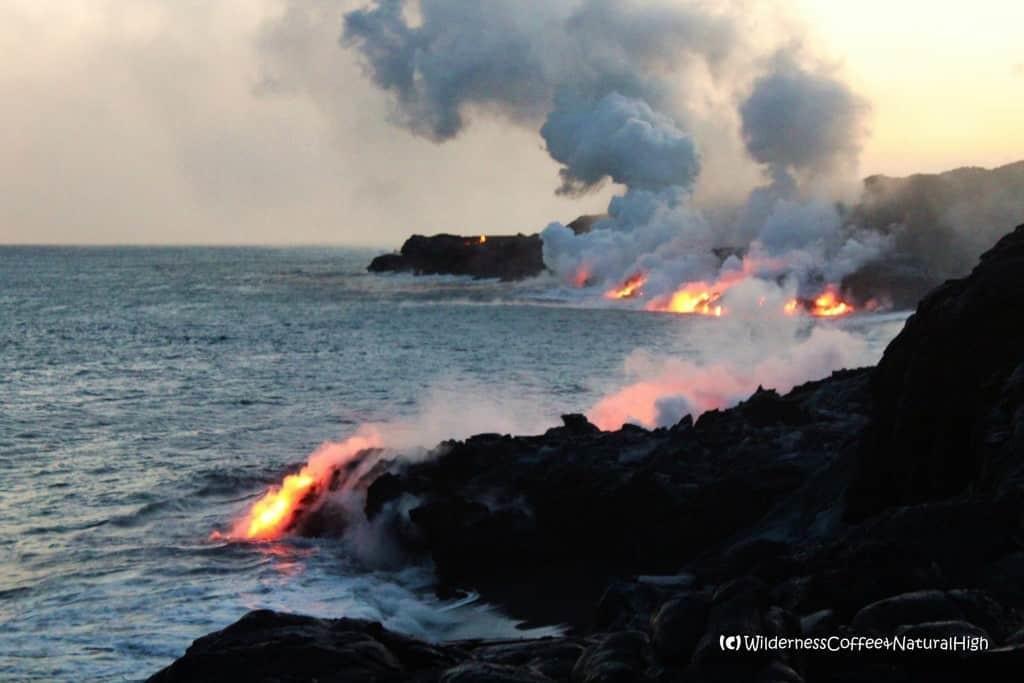 Mahalo to Nancy Claus for sharing this excellent lava flow photo with us for Aloha Friday Photo, She took this photo  on Hawaii (Big) Island.
Nancy said this about her photo, "The coastal lava flows near Kalapana – the creation of Earth in progress. What an amazing sight to see new land being created."
Seeing volcano activity is one of many reasons that Hawaii's Big Island is an excellent vacation destination. If you are hoping to see lava activity like this on your Hawaii vacation see our lava viewing tips.
Happy Aloha Friday!