Aloha Friday Photo: "Perfect place to relax"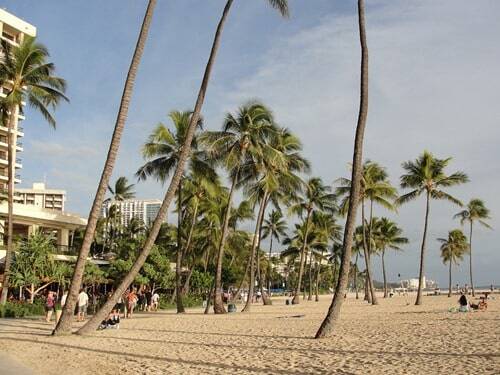 Mahalo to Larry Glover from Dublin, Ohio for sending in today's lovely Aloha Friday Photo of Waikiki Beach. This aspect is facing east from the Hilton Hawaiian Village.
Here's what Larry shared about his photo and visit:
My wife and I had gone to Hawaii on our Honeymoon between 25 and 30 years ago.  When we got back to Ohio, we decided that we would go back every few years.  Well, time passed and we never made it back until 2012 for a belated 25th Anniversary trip and my Retirement gift to myself.   This photo was taken during our first day in Honolulu after lunch and a few Mai Tai's – the perfect place to relax.  The beach, surf and companionship could not have been better!  So much so, we will be going back in 2013!!
We agree with Larry that Hawaii is the perfect place to relax. In fact, I'd like to jump in to that photo and lay out a beach towel to do some relaxin' right now!
We love your photos and stories from your Hawaii vacations. Do you have a Hawaii vacation photo that you'd like to share? Here are directions to submit your Aloha Friday Photo.
Mahalo again to Larry for sending today's featured photo.