Aloha Friday Photo: Haleakala Sunset Edition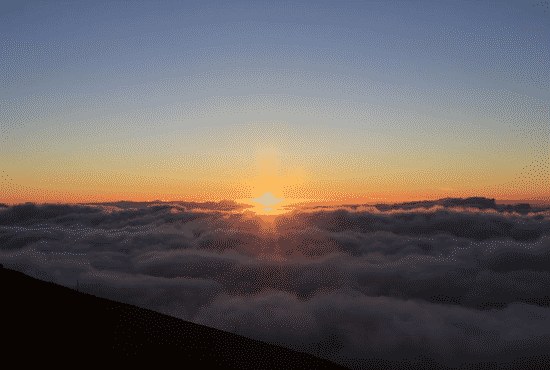 Ah, isn't it a nice way to say a parting aloha to the week with a sunset photo? This sunset photo is from the summit of Maui's Haleakala. The sun appears to be sinking in to a fluffy bed of clouds for a good night's rest.
Watching sunrise or sunset on Haleakala is a spectacular event to include in your Maui vacation plans. Many have described watching sunrise or sunset as magical and spiritual. I'll add another descriptor — unforgettable!
Mahalo to Greg Slawson of GC Creative Studio in Cleveland, Ohio for sharing his photo!