Hawaii Vacation Deals & News: April 28, 2011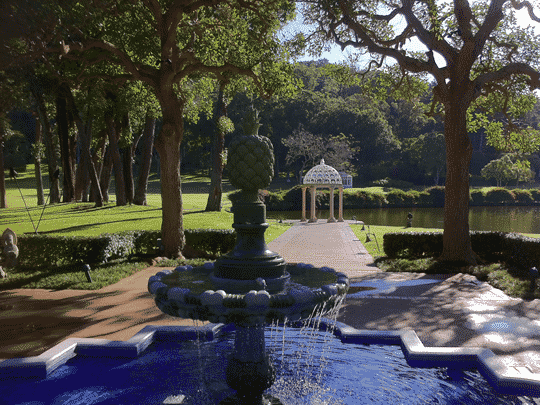 We've got quite a newsy day today – so much so, that I've organized the news in sections. Et voila ~
Sweepstakes & Giveaways
* Enter to win a chance to win a Oahu vacation at the Embassy Suites-Waikiki Beach Walk. Most Hawaii sweepstakes are for two, but this prize is for four and valued at $20,000. Enter here.
* Win a week's stay at one of six Outrigger Maui condos plus round-trip airfare on Hawaiian Airlines for two. Read the contest details here. Also note that you can receive a $50 e-certificate from Hawaiian Airlines by entering your HawaiianMiles number. Read those details at this link.
* Win a trip for two to Oahu from Lands' End. See all the entry details here.
* Hawaiian Airlines is giving away two round-trip tickets to Hawaii in celebration of the Merrie Monarch Festival. You must enter this one by May 1, 2011. Click here for more details and to register to win.
Events
* Speaking of the Merrie Monarch Festival, Hawaii's top cultural celebration, the festivities begin tonight and you can watch a live stream of the events via KFVE from this link.
* The Waikiki Spam Jam is set for this Saturday, April 30th. This festival is in its ninth year celebrating Hawaii's love affair with Spam. My friend Melissa Chang has the full scoop on what to expect from this year's event.
Deals
* Lanai's Four Seasons Lodge at Koele is offering a special deal through August. With the third night free, the rate is effectively $197 per night. See more details about this luxury deal via this link. The Lodge at Koele is one of the excellent resorts that that thoroughly enjoyed during our recent stay on Lanai.
* The Sheraton Kauai is on sale for $129 per night through September 1, 2011. This rate is more than 55% off plus the deal includes buffet breakfast for two. See all the deal details here and my review. Please note that there's a $23 resort fee and some renovations in progress.
* Hilton is celebrating 50 years in Hawaii with 50 Years of Aloha Package. With this package, you'll receive the 5th night at $50 plus spa, dining and beach rentals credits at the Hilton Hawaiian Village (Oahu) and Hilton Waikoloa Village (Big Island) locations. Read all about it here.