Aloha Friday Photo – From Germany with Aloha Edition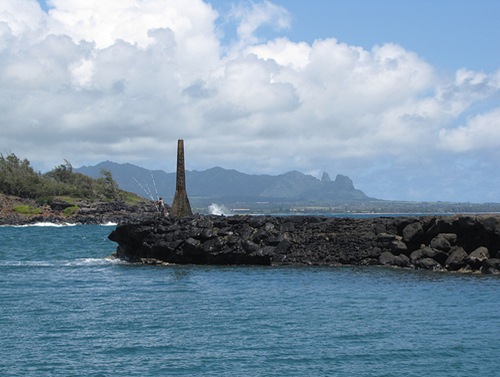 Today's photo was submitted by Frank and Manuela Hamm and comes to us all the way from the village of Schwabenheim an der Selz in Germany.  It's certainly a lovely photo, but I think you'll enjoy it more when you read what Frank had to say about why he shares this one.
I took that photo on April 24, 2010 shortly after we had arrived at Lihue on Kauai. We wanted to relax a little bit and to enjoy our first minutes of our trip to paradise. There were some fishermen and some scuba divers but not tourists – except us. We stayed there approx. 30 minutes and breathed the Hawaiian air.
Isn't it interesting how those first moments of arriving in Hawaii seem to be especially memorable? I can vividly recall the first time I stepped foot in Hawaii back in 2003. Little did I know I was about to become addicted to Hawaii.
Mahalo to Frank and Manuela for sharing their photo and memory! You can read more about their trip from their site Hawaii 2010.