Aloha Friday Photo: Cactus in Hawaii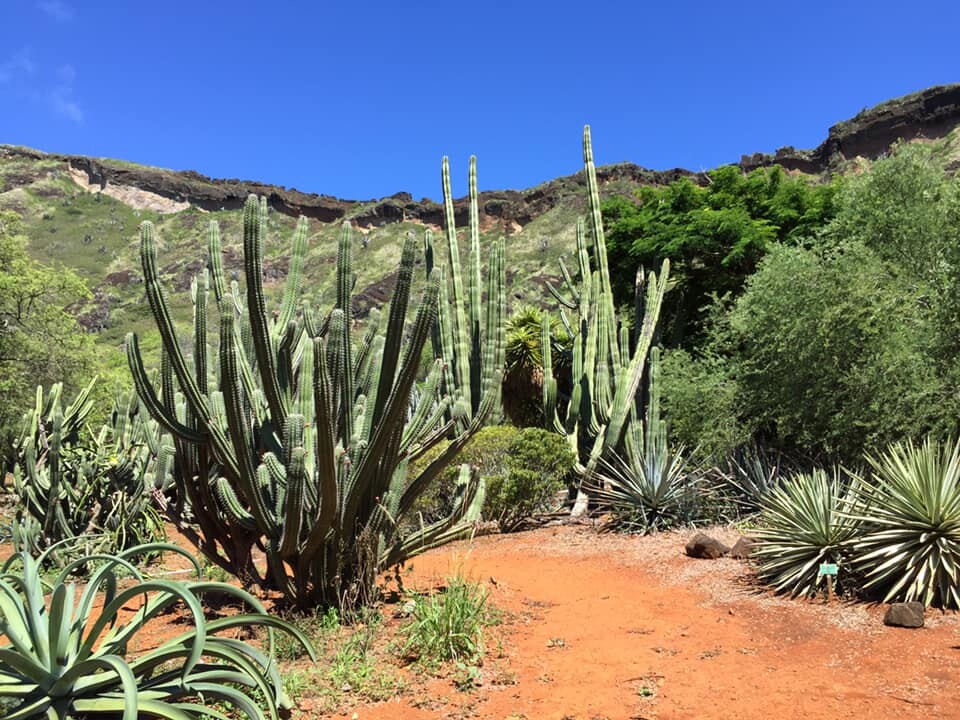 Mahalo to Jan Elle for sharing this colorful photo with us for Aloha Friday Photos.
It's a little bit unusual to see cacti in Hawaii as they are not native to these islands. The cacti in Jan's photo appear to be thriving in this dry microclimate.
We believe Jan took this photo at Koko Crater Botanical Garden on Oahu. This garden is literally located in a volcanic crater. How neat is that?! At the present time, Koko Crater Botanical Garden is free to visit.
Happy Aloha Friday!