Aloha Friday Photo: Hanging Out For A Waikiki Sunset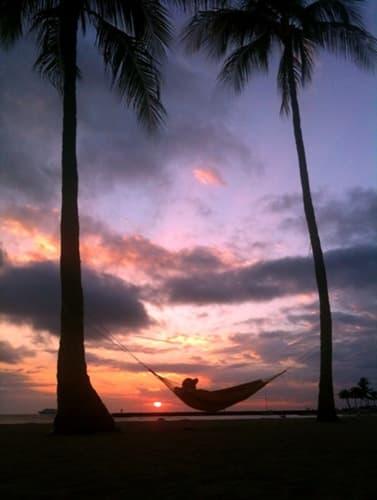 Today's photo was provided by loyal Go Visit Hawaii reader and friend, Dave from Oahu. Dave snapped this photo near the Hilton Hawaiian Village at sunset just a week ago. You may also find it interesting that Dave took this photo with his iphone.
I love the dreamy composition. Gorgeous, isn't it?!
Do you have a Hawaii photo you'd like to share? Please let me know.
Happy Aloha Friday!