Aloha Friday Photo: Kailua Beach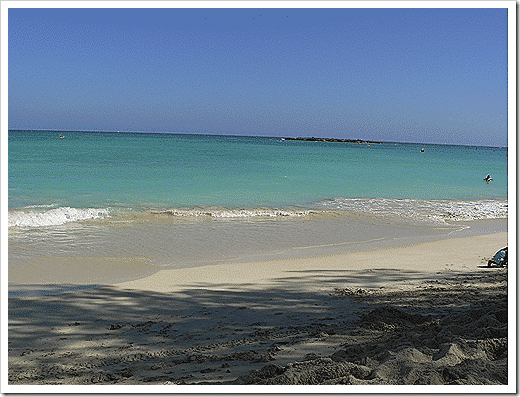 Today's Hawaii vacation photo was provided by the very nice Go Visit Hawaii readers, Rossini and Lyndon from San Jose, California. They recently vacationed on Oahu for New Years Eve.
Rossini and Lyndon took this photo at Kailua Beach. I love this perspective of being in the sheltering shadows looking on to the sun drenched beach. Notice that in the distance you can see the aptly named Flat Island. Kailua Beach and the neighboring Lanikai Beach are a couple of Hawaii's most beautiful beaches and as Rossini and Lyndon discovered, very much worth the time to see.
Mahalo to Rossini and Lyndon for sharing their vacation photo with us!
Do you have a Hawaii vacation photo you'd like to share? Oh, please do! Just let me know. I'd love to make a regular feature of showcasing your vacation photos and experiences.