Amazing View of Honolulu From Puu Ualakaa State Wayside Park
If you have about thirty minutes to an hour to spare when you visit Honolulu, then I might suggest a scenic drive on Tantalus and Round Top drives. This 10-mile, curvy and mountainous drive leads you though a tropical jungle with elevated views of Diamond Head,  Punchbowl and Honolulu. 
Along the drive, stop at Puu Ualakaa State Wayside Park for a true panoramic view of Honolulu, plus distant views of Pearl Harbor and the southern base of the Waianane Mountain Range. The above panoramic photo is actually a collection of photos that Andy pieced together of the scene. I'd estimate it's a 180 degree view.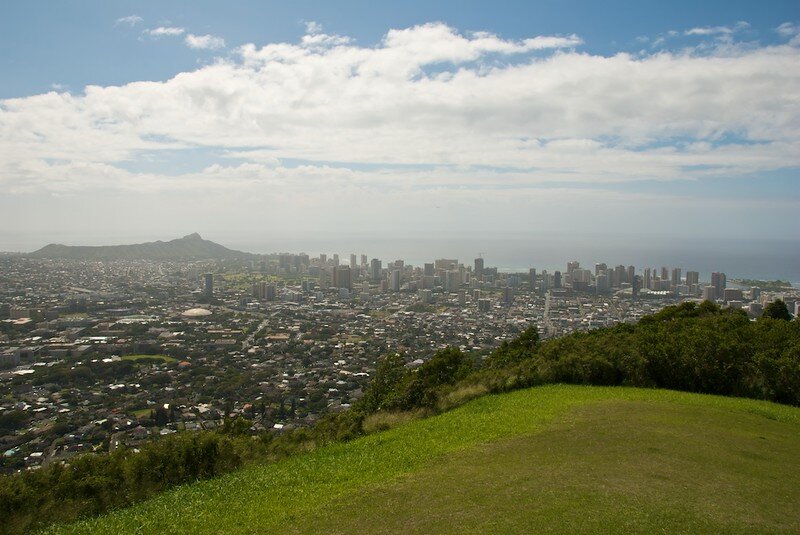 See this google map to see Tantalus Drive, Round Top Drive and Puu Ualakaa State Wayside Park and to obtain driving directions. To find the exceptional view shown in the above photo, turn at the Puu Ualakaa State Wayside Park sign and make the first left until you reach the end of the road at a parking lot.
At last check, the park is open from 7:00 a.m. until 7:45 p.m. Check the state park website for any updates to the open hours.