Travel tips for Thanksgiving or Christmas to Hawaii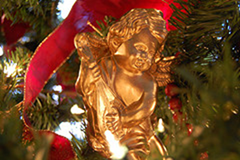 Though Autumn hasn't official begun, before you know it, the holidays will be here.  If you are thinking of spending Thanksgiving or Christmas in Hawaii then you'd be wise to firm your air travel plans now.  Here's a roundup of suggestions for getting the best airfares and minimizing stressful situations of holiday flights.
I hope these tips will help you to have happy holiday travels.