The Big Island's Rainbow Falls in Hilo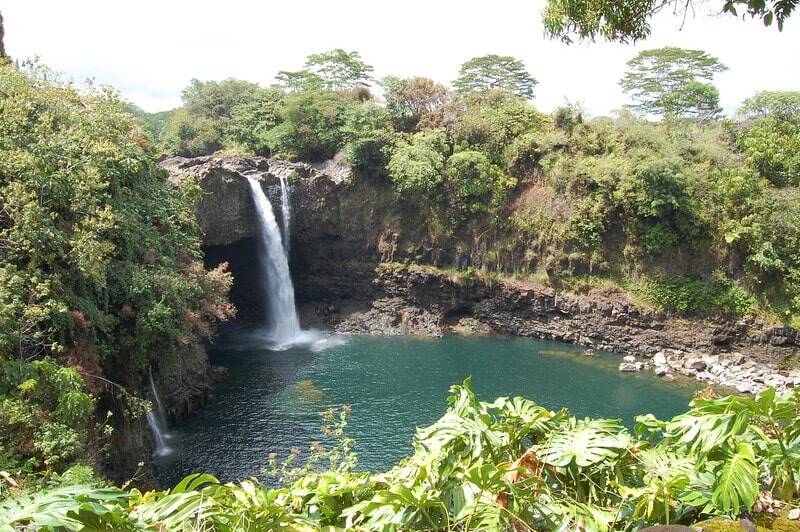 When you are in Hilo, don't miss seeing Rainbow Falls. The river flows over the arch shaped rock. The rock has a cave embedded in it. Legend says that King Kamehameha buried the bones of his father in this cave.
This waterfall is easy to access just off Waianuenue Avenue on the northwest side of Hilo. See this link to Google Maps with Rainbow Falls identified. You can generate directions from that link.
Rainbow Falls is a popular spot for sightseers in Hawaii. So if it seems crowded and a tour bus is there, just wait for a few minutes for folks to clear out.
Take note that the amount of recent rainfall makes a big difference on the water flow at Rainbow Falls. See this post showing photos based on varying rainfall levels.
Please enjoy this brief video of Rainbow Falls.
nbsp;
Further up the road from Rainbow Falls, you'll find Pe'epe'e Falls and Boiling Pots.
See this link for other great recommendations for things to see and do on Hawaii's Big Island.