Pausing to Admire a Maui Sunset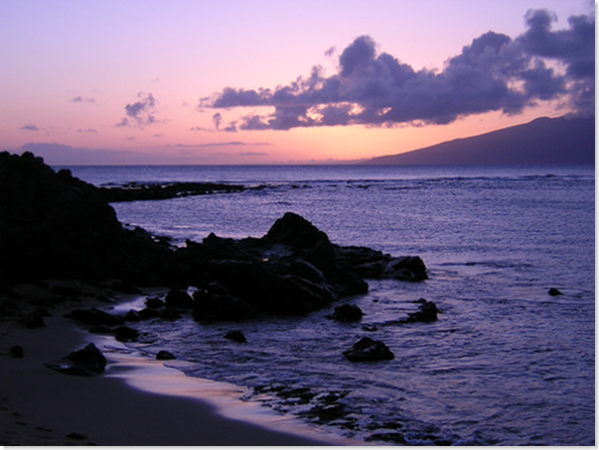 One of my favorite things to do in Hawaii is to stop to watch sunrise and sunset. I love watching all the colors of the earth and sky change moment by moment. When you go to Hawaii, you should definitely plan at least one sunset dinner or picnic.
I've recently uploaded more photos of Hawaii and I had to pause to admire the unexpected colors of this photo. We took this photo just after sunset at Kapalua Bay on Maui. The island of Molokai is off in the distance.