Hawaii travel news: New Volcano Eruption + West Maui Reopens October 8
New Kilauea Eruption in Hawaii Volcanoes National Park
Yesterday at approximately 3:15 p.m. Kilauea erupted again at Hawaii Volcanoes National Park. The eruption is contained within Halema'uma'u Crater and is not currently posing any danger to local communities.
We began watching the webcam livestream just after the USGS tweeted that they had monitored some indicators volcanic unrest at the summit. Just minutes later, fountains of red lava shot up in the air from the crater floor. The initial stages of a volcanic eruption are particularly dramatic.
As we were watching the livestream, a rainbow appeared above the lava fountains. We grabbed a screenshot of this amazing scene.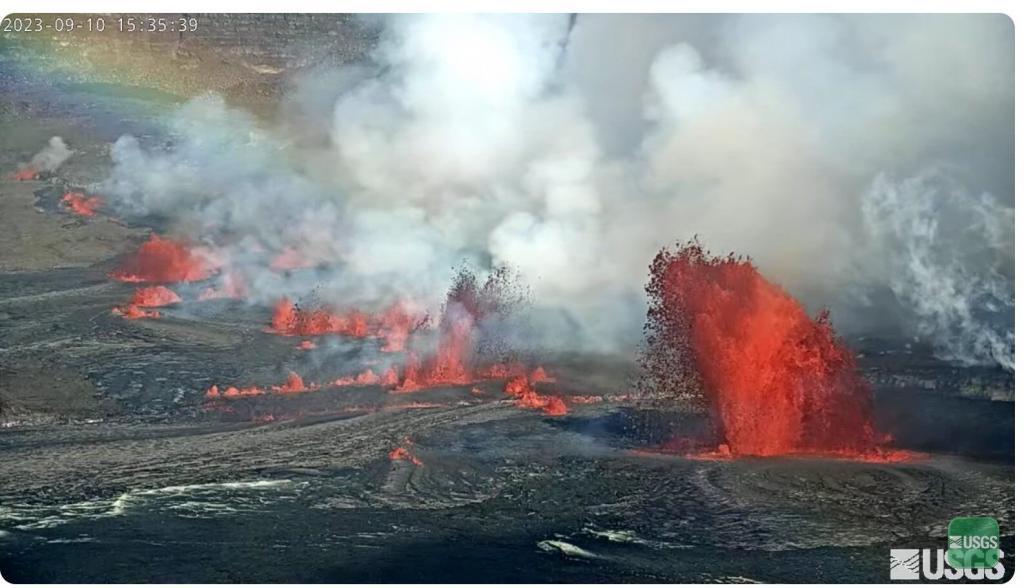 We have not seen any official estimates of the height of the initial lava fountains, but I would guess that the tallest one is roughly 100 feet or 30 meters high, maybe higher.
West Maui to Reopen to Visitors October 8th
On Friday afternoon, Hawaii's Governor Green provided an update about the Maui fires and announced that the restrictions on visiting West Maui will be lifted October 8th. Here are some highlights from the governor's press statement.
"As of September 8, more than 7,500 survivors who were displaced are now relocated from shelters to 29 hotels and hundreds of Airbnbs through the efforts of the American Red Cross, Hawaiʻi Emergency Management Agency, and FEMA. An agreement with the Red Cross will house survivors for a minimum of 36 weeks, while the state and various agencies work to secure more housing options to keep people housed well into 2025.
…
"With thousands of jobs in jeopardy due to the closure of West Maui to visitors, the Governor shared that all travel restrictions will end and West Maui will be open again starting October 8.
""Many have asked when it will be the right time to reopen West Maui to visitors. There is no easy answer to this question, but I can say that if we support Maui's economy and keep our people employed, they will heal faster and continue to be able to afford to live on Maui. Beginning October 8, all travel restrictions will end and West Maui will be open to visitors again, so people from Hawaiʻi and around the world can resume travel to this special place and help it begin to recover economically," said Governor Green."
The West Maui resorts from Kaanapali north to Kapalua will reopen to visitors. Of course, Lahaina town will remain off limits as the clean up continues.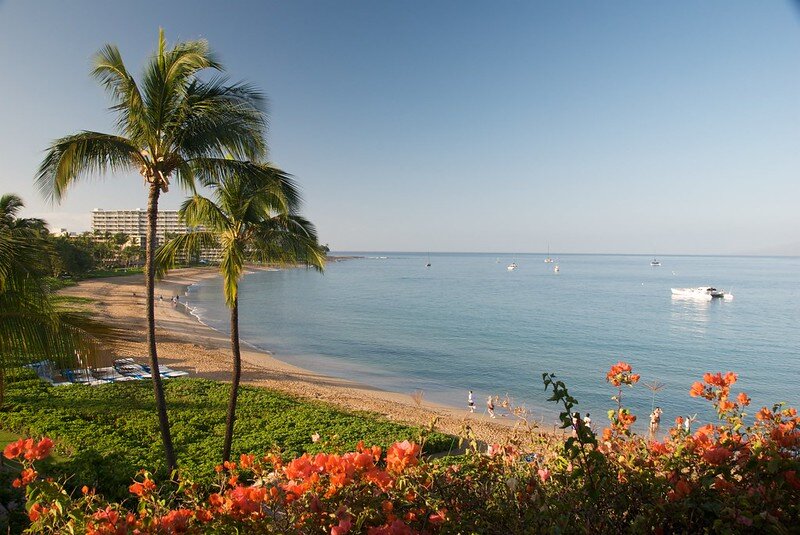 Maui's Economy is Suffering
Unemployment has rocketed from the loss of more than 800 businesses in Lahaina as well as the overall loss of tourism-related jobs as visitors canceled their trips. From this Maui News article, "Initial unemployment claims jumped from an average of 130 cases per week before the wildfires to 865 cases in the first week after the fires, 4,449 cases in the second week and 2,705 cases in the third week."
From that same Maui News article, we found this quote from a local business owner, Shenkin, to be particularly striking,
"We need to rebuild Lahaina, right? And to do that I believe we need to stabilize our economy, and the best way to do that in the short term is to make sure people aren't displaced, that they have their jobs, that we're not all struggling," Shenkin said. "It's really hard to support your neighbor when you can't support yourself."
The number of visitors has dropped significantly. Perhaps this following segment from Hawaii News Now, gives a small glimpse of the impact. Of the 21,000 rental cars on Maui, only 3,000 are in use.
In an email we received from the Hawaii Tourism Authority, it says, "From people and businesses that rely on tourism to drive Maui's economy, the call is clear: Maui needs the support of visitors now more than ever."
We have heard from several visitors who are in Maui or have been there in the last few weeks. They're all sharing the same experiences — they've been warmly welcomed and thanked for being there to support the economy.
Remembering Lahaina Town
To close out this news roundup, we wanted to share this beautiful video tribute to beloved Lahaina town.