The 5 most unexpected landscapes of Hawaii
Thoughts of Hawaii conjure up scenes of white sandy beaches flanked by gently swaying palm trees, but the landscapes of the Aloha State are far more diverse. You know the expression not just a pretty face? Well, Hawaii's not just a pretty beach.
1. Waimea Canyon on Kauai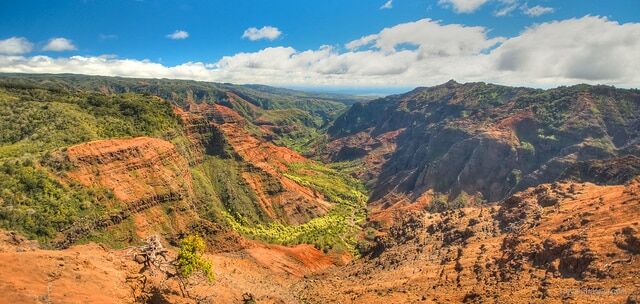 You may think you've suddenly been transported to the Grand Canyon when you see Waimea Canyon. Actually, this unexpected canyon has been dubbed the Grand Canyon of the Pacific. See our tips for getting there and exploring the area.
2. Kohala lava fields on Hawaii, the Big Island

With Hawaii, the Big Island, being the youngest Hawaiian Island, its volcanic origins are quite evident, with acres upon acres of lava fields. I always try to warn my friends who visit the Kohala Coast for the first time, that they may think they've landed on the moon at first with miles and miles of lava fields — everywhere! The above photo taken from Google Maps is of Highway 19, just north of the Kona airport. This road cuts through miles of old lava flows.
3. Haleakala summit on Maui 

When you visit Maui's tallest peak, you might wonder if you've been abducted by aliens and taken to another planet. The barren scene around the crater summit is quite a contrast to the mountain's other, more lush side near the Hana coast. We like visiting Haleakala at sunrise, but we hear sunsets are quite nice, too.
4. Snow on Hawaii, the Big Island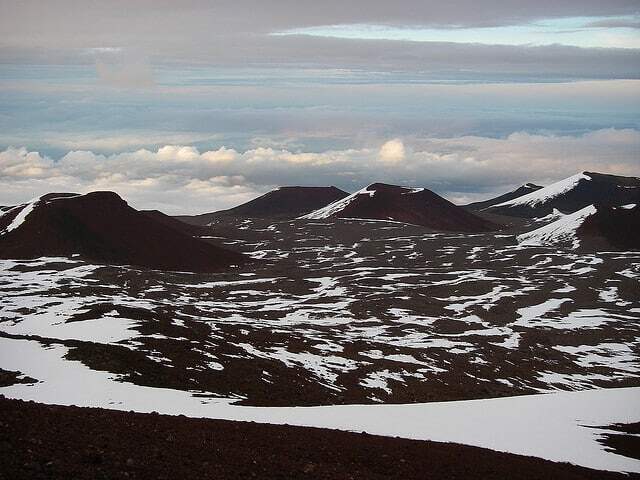 I'm not kidding. Hawaii gets snow, too. Almost every year, snow falls on the summit of Mauna Kea — Hawaii's tallest summit. With the cooler air at nearly 14,000 feet above sea level, patches of snow can linger for months. To visit the summit, we recommend a guided tour at sunset followed by stargazing like this one we enjoyed. (Note that Mauna Loa and Haleakala may also receive snow, but not as often as Mauna Kea.)
5. Keahiakawelo – the garden of the gods on Lanai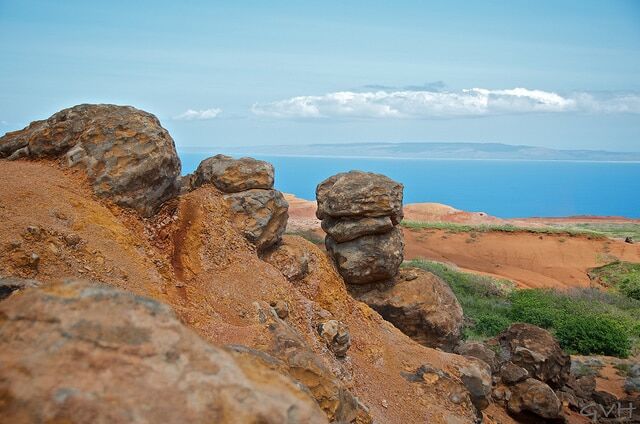 One of Lanai's many dirt road drives leads to a most unexpected collection of rounded stones at Keahiakawelo, also known as the garden of the gods. These rocks seem to appear out of nowhere. The above photo only shows a few of these rounded stones, but in total, there's probably hundreds of them.  To visit Keahiakawelo, we recommend renting a hummer.
—
Which Hawaii landscapes surprise you?