Aloha Friday Photo: Ho'okipa Beach, Maui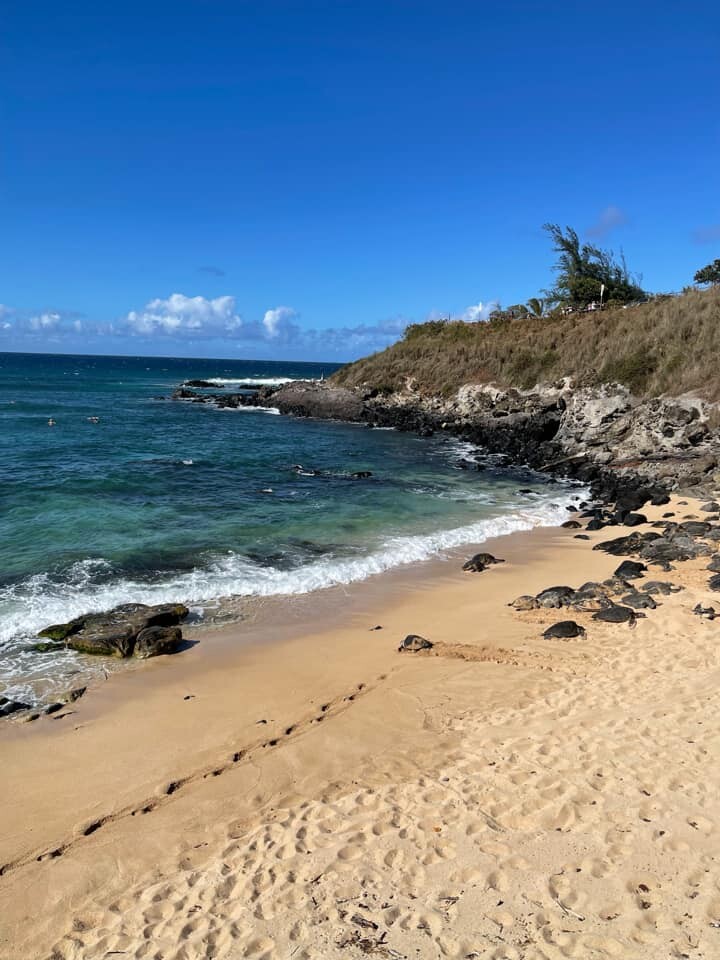 Mahalo to Nancy McFadyen for sharing this great photo with us for Aloha Friday Photos. She took this photo while visiting Maui in October 2021.
Nancy's photo was taken at Ho'okipa Beach, which is a famous beach for windsurfing. This beach is also a spot where honu (sea turtles) come to rest. At first glance, you might think that you're only seeing rocks on the sandy shoreline, but take a closer look. Many of those "rocks" are actually honu. How many honu do you count?
It's always exciting to see honu. When you encounter them on your visits, experts advise keeping a minimum distance of 10 feet or 3 meters.
We can tell that Ho'okipa Beach is an intriguing place to see based on the number of photos that readers have submitted. Over the years, we've featured several other shots of Ho'okipa Beach for Aloha Friday Photos. We thought you might enjoy looking at previous Aloha Friday Photos from Ho'okipa, too.
Happy Aloha Friday!