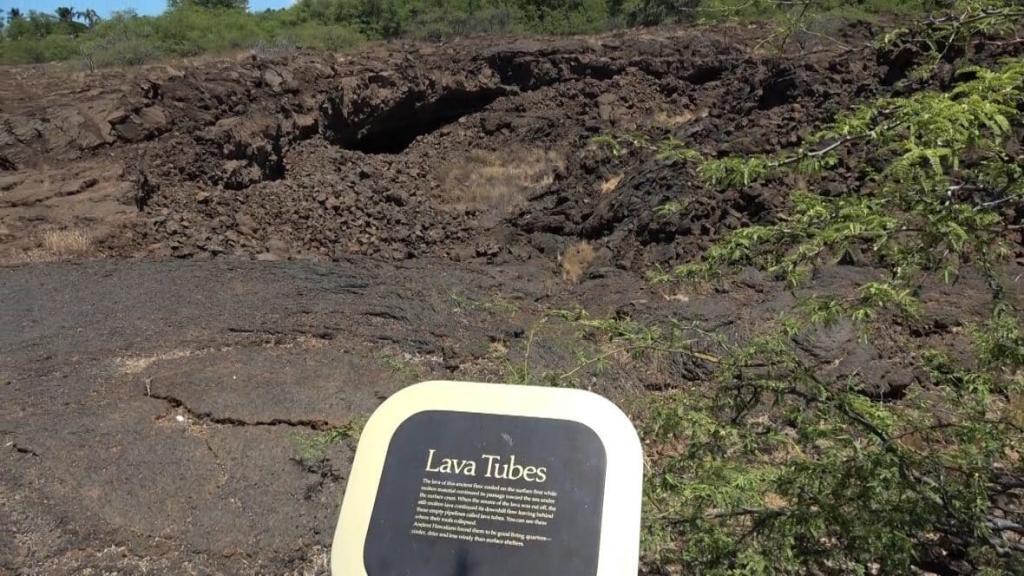 Mahalo to longtime readers Marco and Laura from Milan, Italy for sharing these interesting photos with us for Aloha Friday Photos. Here's what they tell us about these photos and their experience.
"We did an historical tour of the Kohala Coast, Big Island. Various stops at our own pace, with our red rental car.

Something "magic" happened while visiting  Kalahuipua'a Historic Park at the Mauna Lani  grounds. When we were wandering around, we stepped into a shelter cave, quite similar to many others we have encountered over our trips to Hawai'i.  BUT this cave presents itself with a 'magic' hole, a natural skylight on its roof; if you stay still in the right position, the sun rays will create all around your body an  incredible "halo of light", you could say … your "aura"  😉

It really is an inspiring place, here you can see how, many centuries ago, Hawaiian kings could present themselves like GODS, with a veil of light surrounding their body, in front of  the astounded  common people…"
The following photo shows the entry to the cave with the sky light. This cave was probably formed by a lava tube. Lava tubes can be compared to plumbing pipes, but they're self-formed by flowing lava.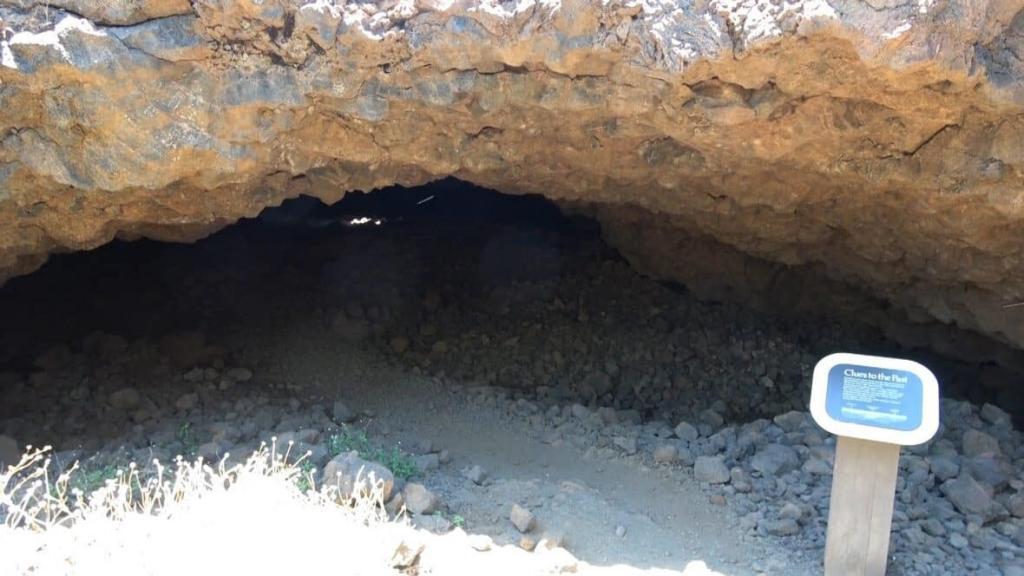 Here's Laura under the sky light.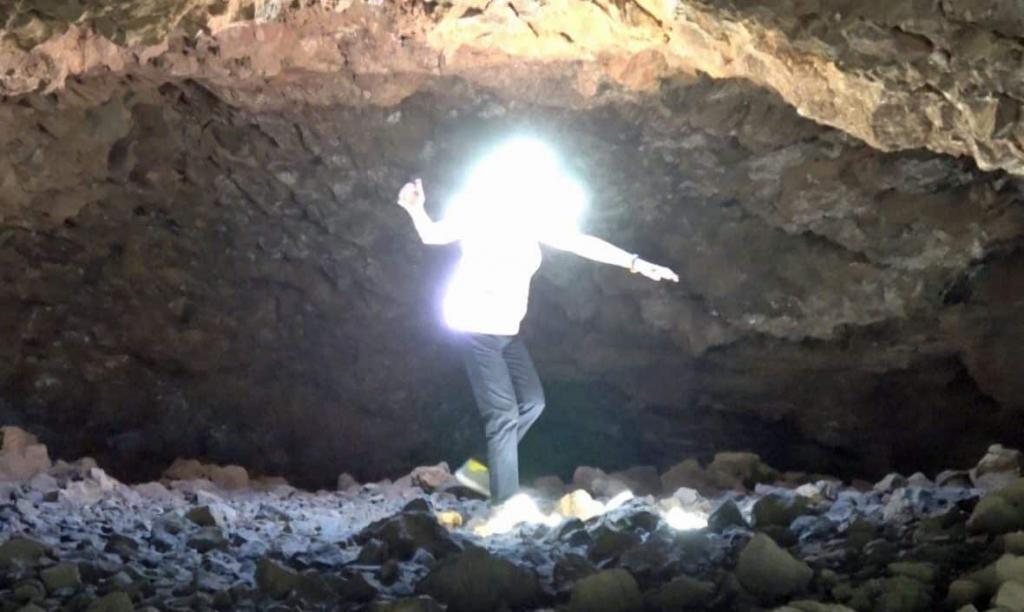 Here's Marco glowing under the sky light.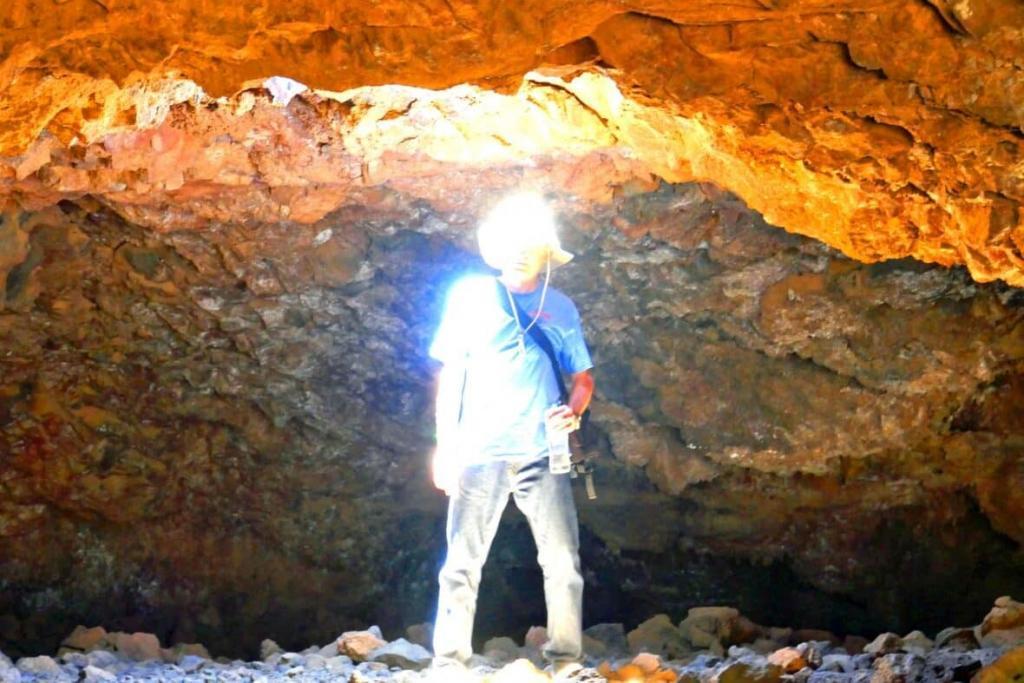 Happy Aloha Friday!