New reservation system to visit Iao Valley State Monument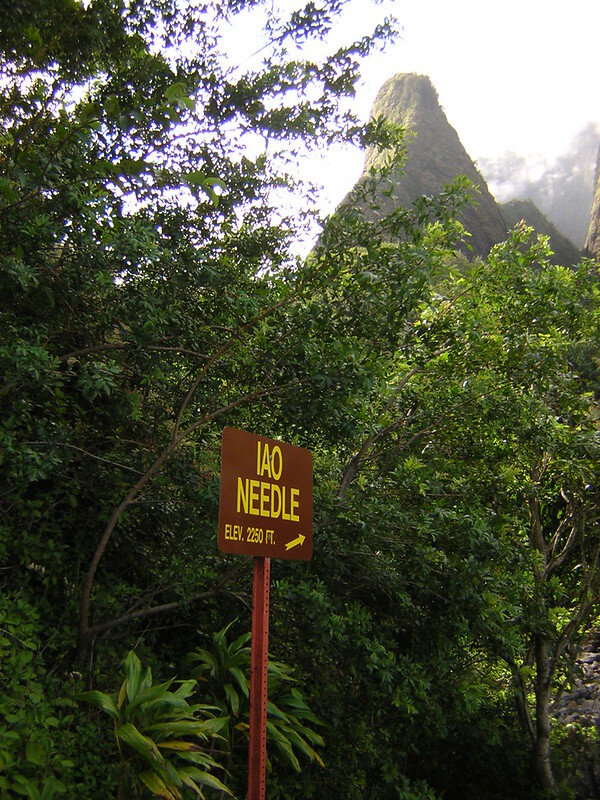 As we mentioned yesterday, Iao Valley State Monument reopens on May 1, 2023 along with a new reservation system for out-of-state visitors. The reservation system is live now and officials have provided more details about how it works. Let's take a look at some of the key points identified in bold font.
– Reservations can be made up to 30 days in advance.
– Reservations are both date and time specific.
Visitors must reserve a specific window of time for your visit. At the time of implementation, there are 14 time options starting at 7:00 a.m. Each time slot has a duration of 1.5 hours. I tested the system for a reservation on May 1 and took a screenshot so that you can see the current reservation time slots.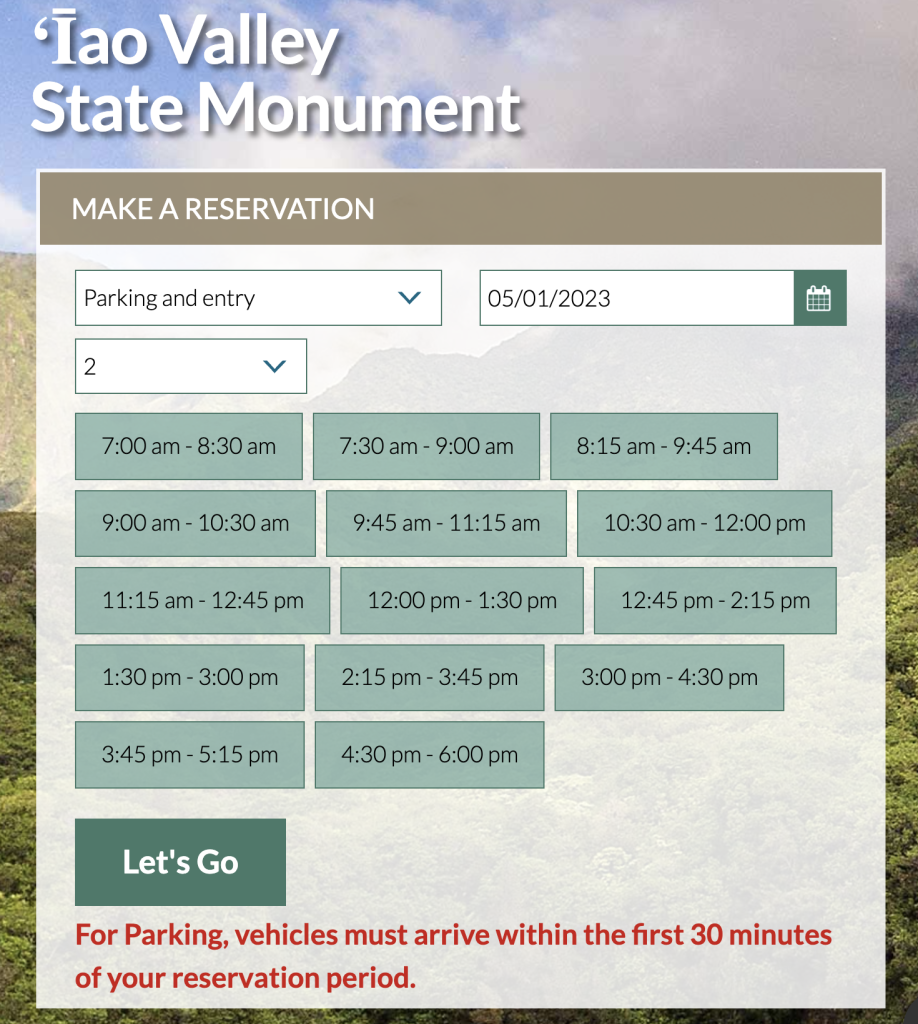 – If visitors are parking a vehicle, they must arrive within the first 30 minutes of their reservation period or risk being denied access and/or parking. 
– Visitors are only permitted to be in the park during their exact reservation period.
– Reservations apply rain or shine. 
– When making the reservation, visitors pay for parking (per vehicle, if applicable) and entrance fee per person over the age of 3 years. At the time of implementation, the rates are $10 per vehicle for parking and $5 per person for entrance fee. These rates are subject to change.
For more details about this new Iao Valley reservation system see these official links: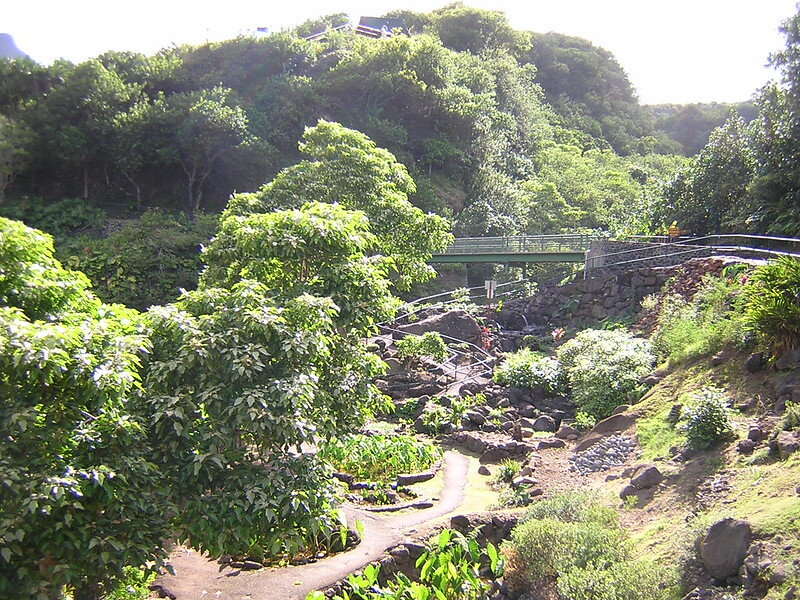 —
Notes:
From our experience, the 1.5-hour reservation windows allow more than enough time to explore the park. We think 30 to 45 minutes here is adequate. (See our tips and insights for visiting Iao Valley.)
Iao Valley State Monument is the second state park within Maui to implement a reservation system. The first was Wai'anapanapa State Park off the road to Hana. See our article on the Wai'anapanapa reservation system. To be prepared to enjoy Maui, see our article on where you need reservations for a Maui vacation.
Review our one-week Maui vacation itinerary for suggestions of how to include Iao Valley as part of your sightseeing plans.
The recent trend in Hawaii is that more and more parks are moving to reservation systems. For visiting other islands, see where you need reservations for Oahu, Kauai and Hawaii (Big) Island.
Finally, don't blame the messenger for any inconvenience. We do not work for the state of Hawaii. We are not in any way involved in the planning and implementation of this new system. We are merely helping keep visitors informed.