Take me there Tuesday: Kapuaiwa Coconut Grove on Molokai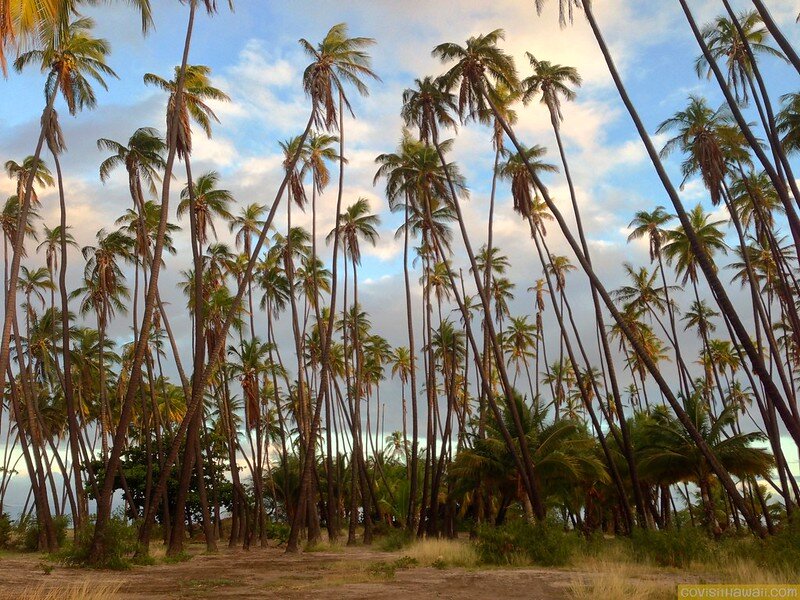 Off Maunaloa Highway (460), just west of Kaunakakai town, you'll see a grove of tall coconut trees on the makai side of the road. This site, Kapuaiwa Coconut Grove, was named after King Kamehameha V who was given the name Lot Kapuaiwa.
Kapuaiwa grove was planted in the 1860s with 1,000 coconut trees, one for each warrior in King Kamehameha V's army according to this article by Katrina Valcourt.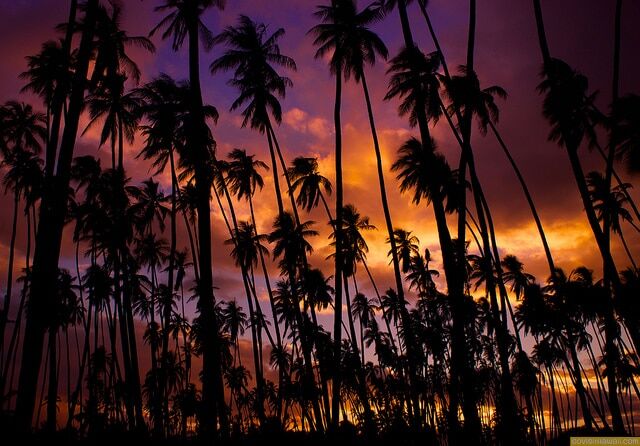 Sunsets from Kapuaiwa Coconut Grove are notorious. During a visit to Molokai, we made a point to see sunset from Kapuaiwa. As you can see from our photo above, we were rewarded with such a beautiful scene.
Visitors are advised to only view the grove from the grassy area off Maunaloa Highway. Though it may be tempting to get a closer look, walking under these coconut trees can be very dangerous due to falling coconuts. Additionally, we understand that the grove is on private property. So, please be safe and don't trespass.
For additional sites to see and things to do on Molokai, see our article: Best things to see, do and try on Molokai.