Aloha Friday Photo: Hanalei Taro Fields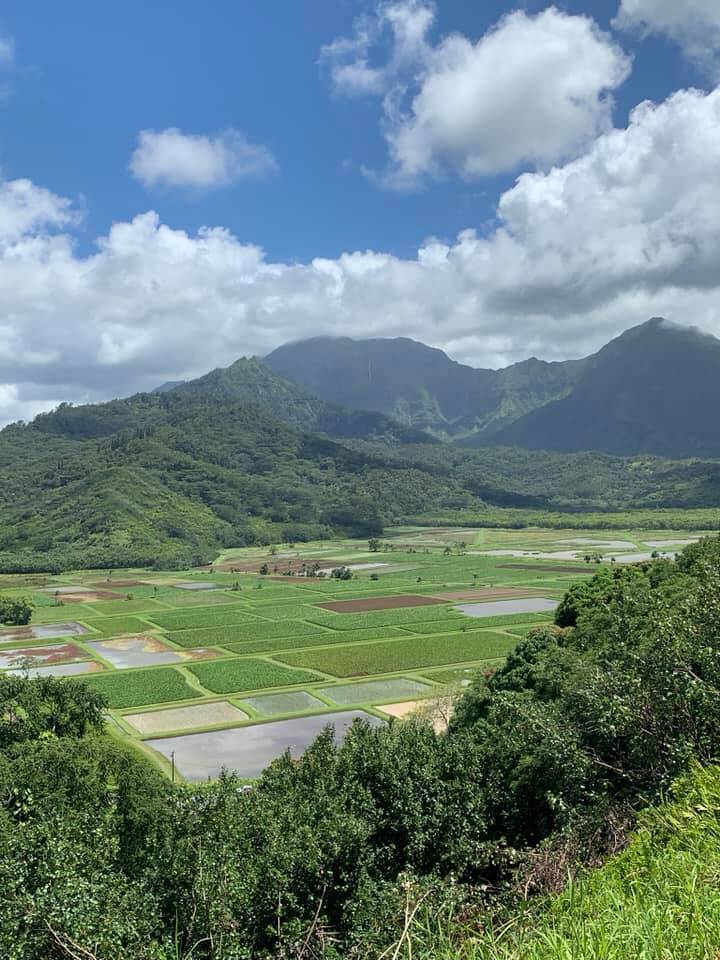 Mahalo to Desiree JuWe for sharing this Aloha Friday Photo with us.
Desiree's photo was taken from the Hanalei Valley Lookout on the North Shore of Kauai. It's a wonderful view point and quite unique within Hawaii.
Taro is farmed in the valley floor. Taro, also called kalo in Hawaii, is a very significant plant in Hawaiian culture. One of the most notable uses of taro is the primary ingredient in poi.
Happy Aloha Friday!