Aloha Friday Photo: "towards the volcano, a beautiful rainbow appeared."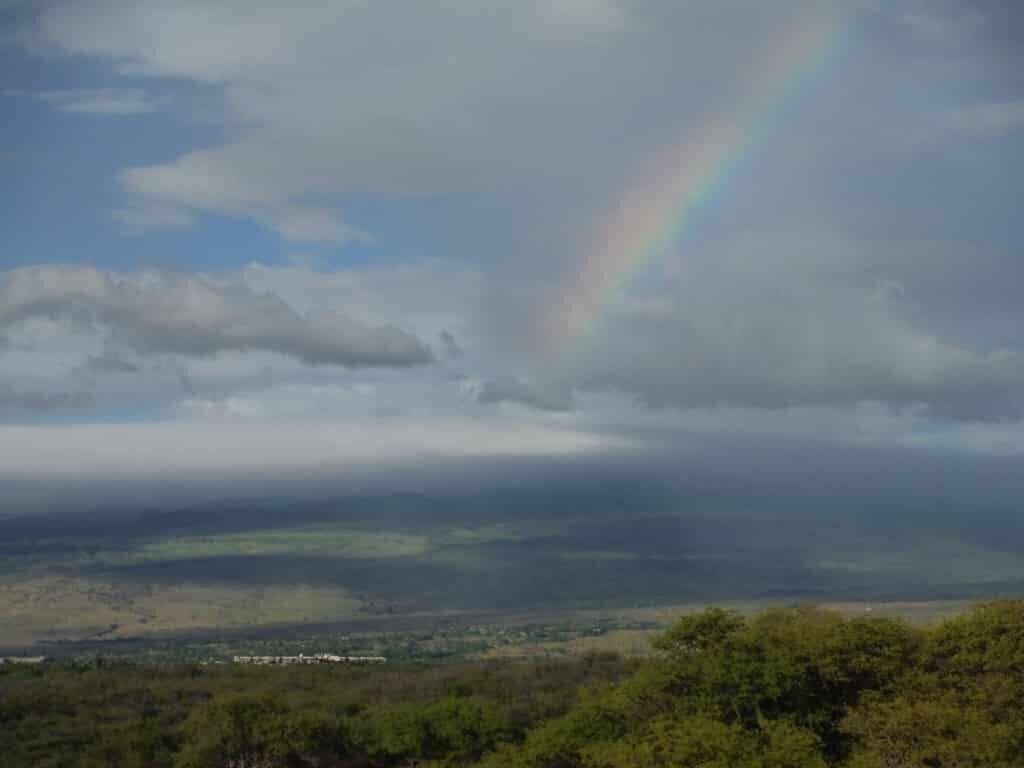 Mahalo to Elizabeth Gharagozlou for sharing this lovely Hawaii photo with us for Aloha Friday Photos. Here's what Elizabeth tells us about this picture:
This was taken from our room at the Fairmont Orchid Resort on the Kohala Coast of the Big Island in October 2015. Looking towards the volcano,a beautiful rainbow appeared.
What a lovely view to this rainbow!
Happy Aloha Friday!