Take me there Tuesday: Lydgate Beach Park, Kauai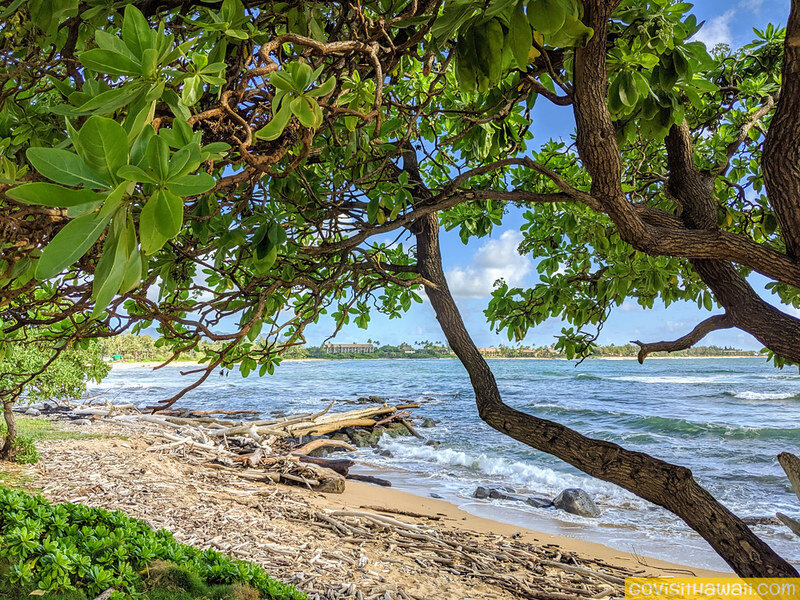 On the eastern side of the island of Kauai, in the Lihue area, you'll find Lydgate Beach Park. (See this Google Map link for directions.)  The lovely beach park offers quite a variety of things to see and do.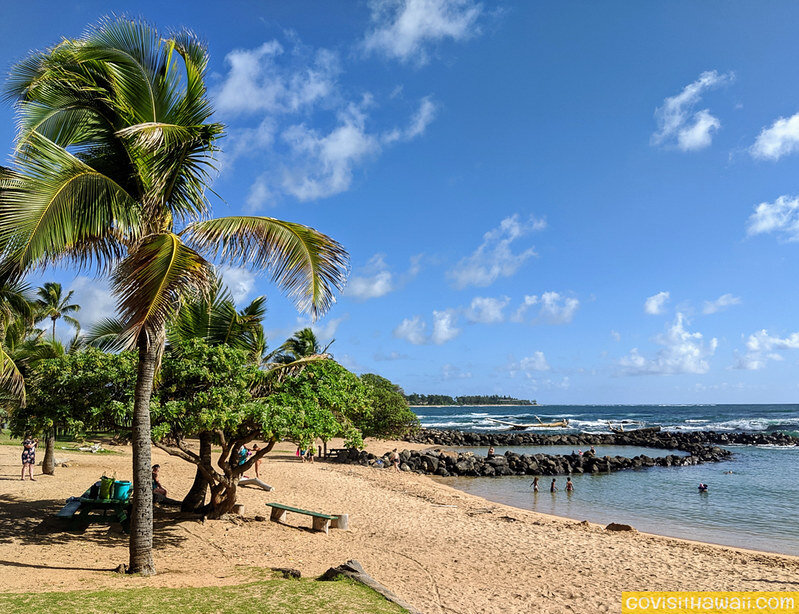 Lydgate Beach Park is a family-friendly beach as it has a protected area for swimming and snorkeling. This sheltered swimming area is surrounded by a wall of lava rocks which help block big waves from crashing in. Additionally, a there is a lifeguard station at Lydgate for added protection.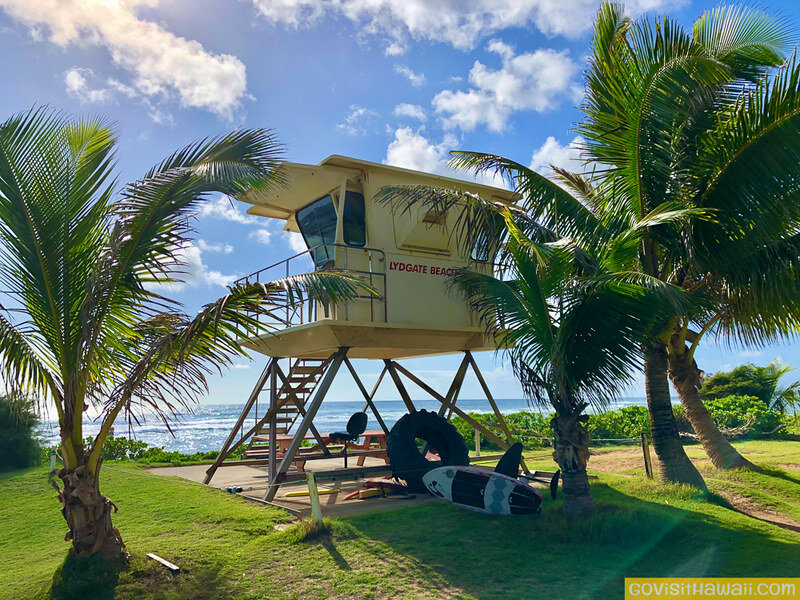 Kids enjoy Kamalani Playground that's located in this park. The playground had slides and swings configured in a fun, fort-like setting.
Other nice facilities at Lydgate Beach Park include several shelters with picnic tables, restrooms and showers.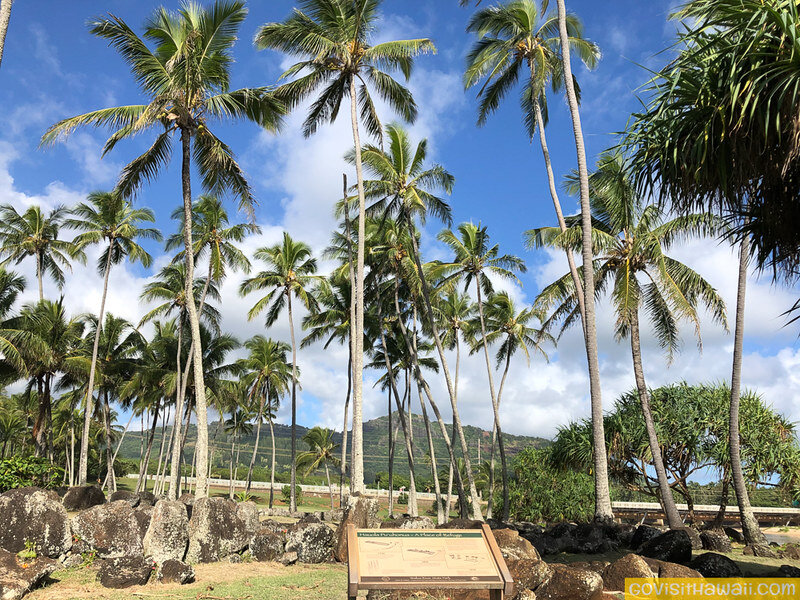 On the northern end of Lydgate Beach Park, near the mouth of the Wailua River, you'll find Hikinaakala Heiau. It's actually part of the Wailua River State Park, which runs along the river. It is believed that this ancient Hawaiian religious site is about 700 years old. Only the foundation of the heiau walls remain in place. Several informational boards are located along the perimeter of the heiau, where you can learn about this site and ancient Hawaiian culture.
For more information on Lydgate Park, see these additional resources: